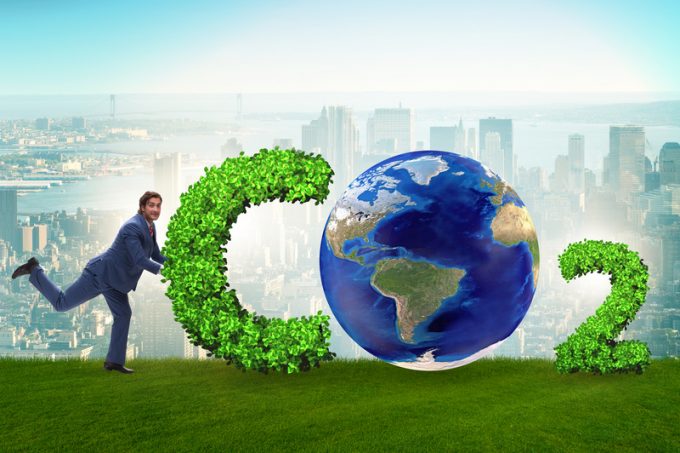 Box lines are set to come under more environmental pressure, following a decision by major banks to factor emissions into lending decisions. 
Eleven major banks, with total loan portfolios to global shipping worth some $100bn, will add climate considerations into lending decisions to incentivise industry decarbonisation. 
The banks will use the Poseidon Principles as a framework for assessing the sector. They are consistent with the IMO's Greenhouse Gases Strategy, which states that emissions must peak as soon as possible and be at least 50% of 2008 levels by 2050. 
The Poseidon Principles set out a common baseline to quantitatively assess and disclose whether financial institutions' lending portfolios are in line with adopted climate goals. They also serve as an important tool to manage critical investment risks. They adjust along with IMO policies and regulations. 
 "Urgent action is needed to advance maritime shipping's decarbonisation," said Jules Kortenhorst, chief executive of Rocky Mountain Institute. 
"The Poseidon Principles are a groundbreaking achievement that will help ensure shipping remains a foundational component of our global economy." 
Michael Parker, global industry head of shipping & logistics at Citi and chair of the Poseidon Principles drafting committee, explained: "As banks, we recognise that our role in the shipping industry enables us to promote responsible environmental stewardship throughout the global maritime value chain.
"The Poseidon Principles will not only help our institutions to improve decision-making at a strategic level, but will also shape a better future for the shipping industry and our society." 
The bank group, comprising Citi, Societe Generale, DNB, ABN Amro, Amsterdam Trade Bank, Credit Agricole CIB, Danish Ship Finance, Danske Bank, DVB, ING and Nordea, represents about 20% of the global ship finance portfolio, said more, including some in Asia, would join soon and urged others to sign up. 
While shipping lines are facing intense scrutiny over their emissions – and rising costs for IMO 2020 – aviation appears to be staying under the radar. However, in an attempt to encourage sustainability, The International Air Cargo Association (Tiaca) today announced it had set up a working group to define and deliver a sustainability programme for air cargo, in partnership with Champ Cargosystems. 
The programme will launch an Air Cargo Sustainability Award to help generate ideas, with the first winner to be announced in November in Budapest. Details will be available in a few weeks. 
Tiaca has pledged to ensure there is at least one panel discussion or presentation on sustainability at all its events. 
"Sustainable development means being able to meet the business needs of the present without compromising the ability of future generations to find solutions to their own commercial challenges," said Steven Polmans, incoming chairman of Tiaca and director cargo and logistics at Brussels Airport Company.