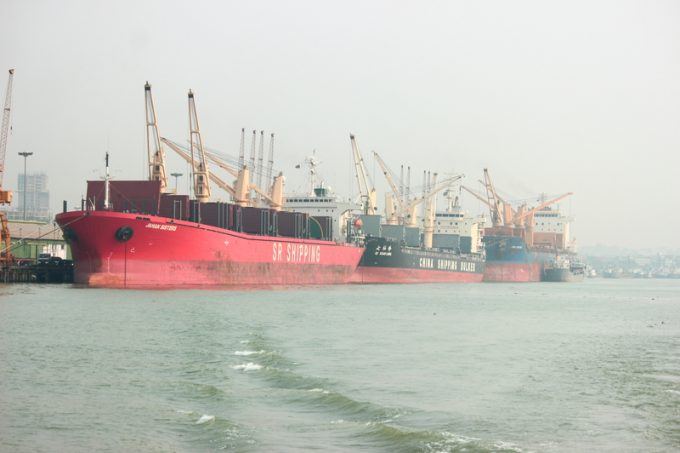 Shippers around the world are fed up with carrier costs – the latest group to complain to their government is in Bangladesh.
Garment makers have demanded government take immediate steps to withdraw the emergency cost recovery surcharge (ECRS) carriers have slapped on because of congestion at ports.
In a letter to the shipping ministry, Chittagong Port Authority and Bangladesh Shipping Agents Association (BSAA), the manufacturers say the apparel sector and other industries are already in jeopardy, having being hit by the Covid-19 pandemic.
Global retailers are continuing to suspend or cancel work orders, which has created uncertainty for factories and workers.
"The severe negative effect of the pandemic on the national economy is visible," writes Mohammed Abdus Salam, first vice president of the Bangladesh Garment Manufacturers and Exporters Association (BGMEA).
Feeder vessels operating to and from Chittagong port have imposed $75 per laden teu and $37.50 per empty container congestion surcharge since 15 November.
They imposed the surcharge as the ports in Colombo, Singapore and Port Klang have experienced severe congestion in the last couple of weeks, with vessels facing berthing delays of up to 48 hours, causing productivity losses they are trying to recoup via the surcharge.
"The imposition of a surcharge in these pandemic days is irrational and unacceptable," Mr Salam writes, adding it could raise the import cost of raw materials, and that buyers may not pay exporters the full price for finished goods.
"As a result, Bangladeshi ready-made garments may [see a ] loss of competitiveness," he added.
BSAA chairman Ahsanul Huq Chowdhury argued that the surcharge was not being collected locally. He said the feeder vessels were realising the increased amount from mainline operators, which in turn were collecting it as a general rate increase from the global buyers.
"Feeder vessel operators are incurring a daily operational cost of more than $10,000 due to the congestion at hub ports. So they are forced to slap on the surcharge," he said adding that it would be lifted once the congestion eased.
A representative of a mainline carrier in Dhaka told The Loadstar 90% of shipments from Bangladesh were arranged on a freight-on-board (FoB) basis, where the buyer is responsible for the payment, rather than the exporter.
The surcharge in Chittagong and hub ports has no effect on exporters, he said, adding: "Bangladesh has to follow the global rates like the others."