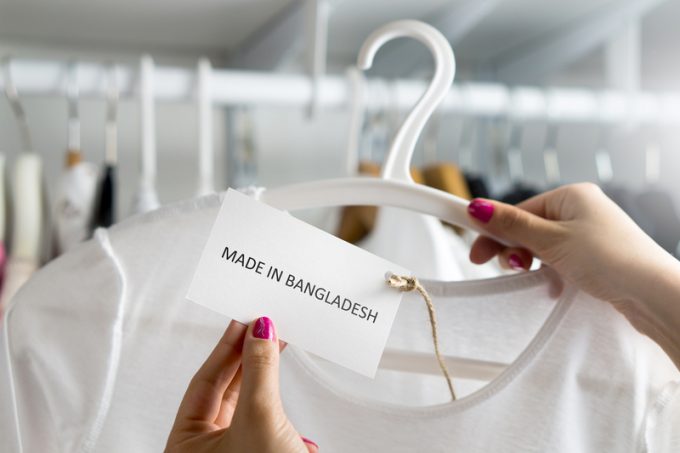 Bangladeshi textile millers fear a massive shortage of cotton in the coming months, as shipping lines seem 'unwilling' to carry Chittagong-bound cargo owing to a shortage of feeder vessels.
"Mother vessels wait in transhipment ports, but feeder services are inadequate and fail to reach them in time," said Mohammad Ali Khokon, president of the Bangladesh Textile Mills Association (BTMA).
Mr Khokon said while container handling at Chittagong had seen significant growth in the past two years, the number of feeder vessels had not increased by the same ratio.
Last year, Bangladesh imported some seven million bales of cotton, and this year the total could rise to 9m. Cotton imports come from India, the US, Uzbekistan, Pakistan, Syria, Australia and some African countries. There are around 85 feeder vessels to carry containers between Bangladeshi seaports and regional transhipment hubs.
"How we will manage this load if the number of feeder vessels is not increased?" asked Mr Khokon, who fears the local textile and apparel industries might face an acute shortage of raw materials.
Garment makers are also urging the authorities to develop the country's air cargo abilities. In a meeting with the civil aviation authority, Bangladesh Garment Manufacturers and Exporters Association president Faruque Hassan has asked for better facilities at airports to facilitate the successful delivery of apparel orders.
He urged the civil aviation authority to adopt more modern equipment to improve cargo handling processes at the airport and the BGMEA called for a reduction in scanning charges, an increase in cargo handling staff and more equipment and machinery.
Apparel is the main Bangladeshi export, and the biggest user of ports and logistics services. Exporters have also called upon the government to raise the number of freight trains between Dhaka and Chittagong.
Mr Hassan, at a meeting with railways minister Nurul Islam Sujan last week, demanded more rail tracks, upgrading the single line to a double track and to convert the rail lines into dual gauge for faster movement of trains.
He also urged the minister for to speed-up the development of the inland rail container depot in Gazipur district, a Dhaka suburb.