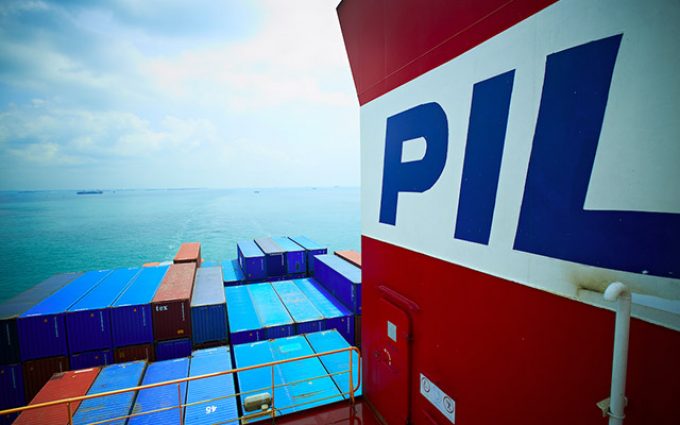 Pacific International Lines (PIL) has issued a stark final plea to its creditors to vote in favour of its "last resort" restructure plan on 1 February or risk receiving just $2 per $100 from its liquidation.
The embattled Singapore-headquartered ocean carrier, founded in 1967, presented its final restructuring package to creditors including bunker suppliers and shipowners on 11 November.
PIL reminded creditors that the package involves a $600m cash injection from Heliconia, a wholly-owned subsidiary of Tamasek, which is subject to the acceptance of the noteholders converting debt into a perpetual securities (perps) or 'haircut' scheme.
The carrier said the "holistic restructuring of PIL's financial responsibilities" had been "heavily negotiated over many months with the investor and the lenders, and there is no scope for further changes".
Contingent with the other parts of the restructuring plan, PIL's existing shareholders will be diluted to 15%.
The carrier said: "PIL does not believe it will be able to secure a better proposal for the company and its stakeholders from any other investor."
It added that "over the years, PIL has exhausted numerous attempts to raise capital from both the debt and equity markets, but had not been successful".
In November PIL blamed its financial plight on the "challenging years for the container shipping industry" of 2018-2020, "with the downturn further exacerbated by the prolonged impact of the Covid-19 pandemic". It declared a net loss of $795m for 2019, following a loss of $254m the year before.
In January last year, it was reported that PIL's bunker suppliers were refusing to deliver fuel and considering arresting its ships due to slow payment of invoices (normally payable within 15 days of delivery), causing a number of its ships to be idled.
However, this was strongly refuted by executive chairman SS Teo, who instead blamed the switch to low-sulphur fuel in compliance with IMO 2020 regulations as contributing to the delays to its vessels.
PIL said last week that, despite the improvements in the liner shipping industry in the second half of last year, the company remained "over-leveraged" and that its capital structure was "untenable".
"Customer confidence has and will continue to weaken as long as a resolution to the current situation is not found," said PIL.
Last March PIL sold its liner subsidiary, Pacific Direct Line, to regional specialist Neptune Pacific Line, and later offloaded a number of ships as it scaled down its network reach, including the withdrawal of its transpacific services.
Subsequently the liner industry has bounced back strongly from the impact of the pandemic, with even the weaker carriers reporting big profit swings in the second half of the year. Moreover, some of the ships PIL sold last year will have doubled in value, given the big spike in daily hire rates.
According to Alphaliner data, PIL has plunged down the container line league table to a lowly 23rd, with a capacity of 278,896 teu on 91 ships, of which 34 vessels are on charter. Descent into bankruptcy could cause havoc in the industry.
In the 2016 bankruptcy of Hanjin Shipping, owners of its chartered tonnage not only lost millions from unpaid charter hire, but also faced severe difficulties getting their ships returned due to numerous arrests around the world.