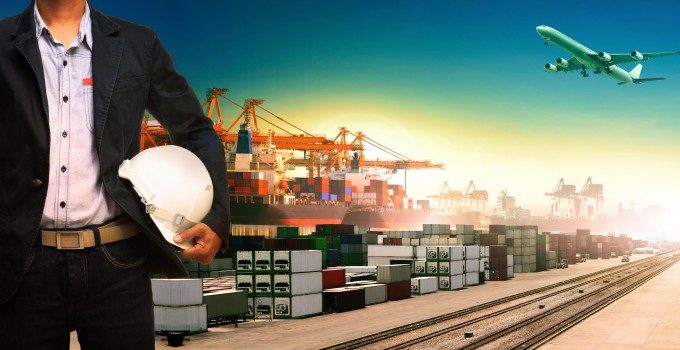 As an unexpectedly bitter winter bites London, it was a warmer, sunnier IAG Cargo that yesterday unveiled its new international outlook at an event to mark the official launch of the combined BA – Iberia standalone division IAG Cargo Ltd.
Innovation and customer dedication were words one did not hear a lot from the old BAWC, but were notable by their presence in Heathrow yesterday.
Managing director Steve Gunning told assembled journalists that IAG was now the world's seventh largest cargo airline, with a single sales force and aligned products. The limited company was formed on December 1, "formalising the business model as a separate legal entity," said Mr Gunning. It will take another year, however, before IAG Cargo has separate functions, such as HR, and its own corporate structures, while full integration between Iberia and BA's cargo arms will take another 18 months, he said.
BAWC had long been charged with enjoying a closed corporate culture, inflexibility and a touch, say some observers, of arrogance. One seasoned industry player told The Loadstar: "At BA World Cargo it has always been about managing their careers, not their cargo." But while Mr Gunning is clearly a BA man, he also seems to have brought not just modernity and new processes to the freight arm of the carrier, but a wider world view, generating a tangible enthusiasm amongst the group's managers.
All this, of course, is set against the unwelcome backdrop of hefty losses at Iberia, and a restructuring plan involving some 4,500 job cuts – which will trigger two strikes by Iberia's unions this month on 14 and 21 December. While IAG Cargo would not comment on the action or restructuring plan, it has long been known that loss-making Iberia would be unlikely to survive in its current form under BA's stewardship.
But in cargo, at least, relations between the two teams seem cordial. "There is always a gap between cultures of north and south Europe," said Ignacio Díez Barturan, deputy managing director of IAG Cargo, diplomatically. "But the mixture is powerful and wonderful and I am very proud of the big steps forward we've made in such a short time."
Jude Winstanley, senior vice president of cargo network development and alliances, agreed: "While BA was a global business, it was very British. The Spanish influence has been very significant, and to start working closely with other businesses is a good thing. We are trying to tackle the same problems as the Spanish, and the two cultures have rubbed off on one another."
Probably most striking is the group's new focus on innovation – a concept not often (if ever) applied in the past to BAWC. "We're trying different things," said Mr Gunning. Notably, the group is looking to create joint-ventures and shared revenue arrangements with other carriers – something that cargo divisions have traditionally done very badly.
"One of the central planks of what we are doing is to take the integration with Iberia and use it with other airlines outside the group," Mr Winstanley told The Loadstar. "Cargo carriers have not been good at joining up networks. If we can do it with Iberia, we can do it with others. We are looking at revenue sharing, which we could do with a company like American Airlines for example. We are trying to find the right partners.
"But it's also about doing it properly. Interline agreements can help you connect but it's not necessarily good for the customer." He added that no other carriers were currently working together in the way IAG envisaged and further admitted: "Two and a half years ago, it could be said that BA was good at making alliances but not following them through. But IAG Cargo works very well as a company – it's a clever thing and a lot has happened."
The new focus, said managers, was on the customer. In the past, customers have criticised BA for its inflexibility but Mr Winstanley said: "Customer benefit is the first thing we want to gain from international alliances."
Investment has gone into its Prioritise and Constant Climate air freight products, as well as into its digital channels via its website and smartphone app.
Meanwhile the cargo group is currently enjoying an unexpected peak. Global head of sales David Shepherd confirmed: "It's a good peak that has held up for much longer than we would have expected. The planes are rammed, yields are up and it shows no sign of abating. If it goes on to Chinese New Year we would be happy with that."
He put the boost down to better industry capacity discipline and rising consumer confidence. One of the carrier's new key trades is from Asia via Europe to Latin America, a region currently marked by increasing capacity as carriers look to tap in on potential growth while moving aircraft out of flagging Asia. "Yields have softened a little," acknowledged Mr Shepherd, "but customers like going through Europe. Hubbing in the US is not always easy, and you can get good yields from Asia to Latin America."
Mr Winstanley, meanwhile, denied there was any truth in recent market rumours that one of the airline's leased 747-8Fs was held in Cologne through lack of cargo. It would appear, however, that the aircraft have had one or two maintenance "teething troubles".