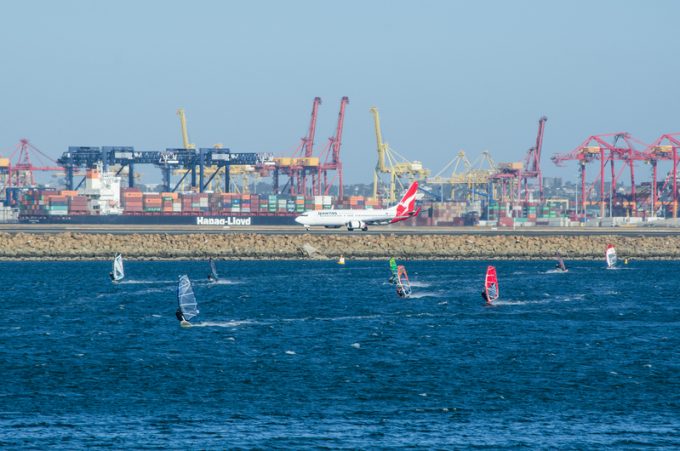 With no sign of a return to pre-Covid supply chains, Australia has extended its air cargo subsidies, for the third time.
March funding for the International Freight Assistance Mechanism (IFAM) was upped to A$781.8m (US$596m), and the programme was extended until the end of September.
Some international flights are due to restart in Melbourne next week for returning nationals, following the state of Victoria's third lockdown.
However, with Australia's borders unlikely to fully reopen until the fourth quarter, according to recent reports, forwarders are expecting little impact on rates and capacity.
Stuart McFarlane, air and sea freight forwarding manager at the International Forwarders & Customs Brokers Association of Australia, said the challenges of restricted capacity and meeting demand were being driven by the lack of passenger flights.
"Despite the lifting of the cap next month, there is a significant premium on rates, due to the lack of capacity," he told The Loadstar.
"Freighters and passenger-freighters are supporting the very limited number of passenger flights, but market freight rates are are still sitting at 1.8 to six times pre-Covid levels, depending on the destination.
"Most flights are at, or near, capacity and the nature of the cargo depends on the capacity of the customer to pay; typically higher-value items, other than the IFAM-subsidised cargo."
Mr McFarlane added that e-commerce cargo was "booming", especially imports from the US, with the major integrators such as DHL, FedEx and UPS all adding capacity.
Importers have also increasingly turned to air-sea cargo over the past 12 months, flying European shipments into Asian hubs like Hong Kong and Singapore, then using container vessels for the final leg into Australia.
IFAM, however, is largely focused on helping Australia's key agricultural exporters reach destination markets at a time when their logistics costs are soaring from profitability. For example, so far the programme has supported some 412,000 tonnes of mostly horticulture, seafood, lamb, beef, pork and dairy, with around 450 flights a week to 66 destinations.
According to Austrade, which operates IFAM, the aviation and global trade environments "remain significantly disrupted, with no signs of a return to pre-Covid practices."
It added: "Support options under IFAM are agile, responsive and targeted to assist businesses while they, and the sector, adjust to the new environment.
"Air supply chains linking Australian businesses to global markets are slowly rebuilding. The supply chains today are different to pre-Covid – and they're unlikely to be the same again. Businesses must align their commercial and business models to the 'new look' supply chains."
Indeed, Mr McFarlane added, airfreight rates would likely "never return" to pre-Covid levels.