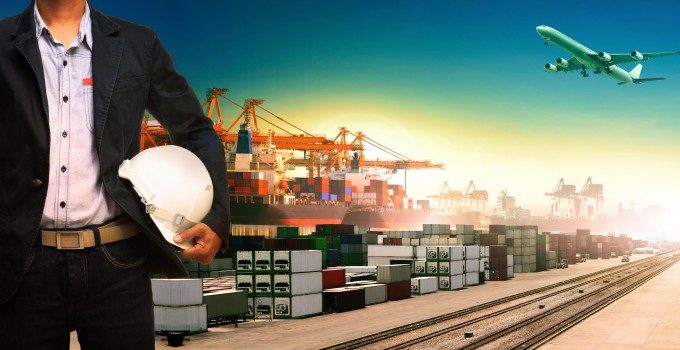 The air freight market is noisy with the sound of all-cargo carriers battling against the odds. With demand resolutely refusing to climb, and capacity in no short supply, passenger revenues are propping up the operations of the combination carriers, leaving the freighter-only crowd struggling to make ends meet.
But so far Atlas Air Worldwide, the world's largest widebody freighter operator, appears to have kept out of the spotlight – although industry speculation is mounting on its prospects.
On paper, it doesn't look good. Along with other US cargo carriers, it enjoyed a healthy profit from US military activities – which according to one source is now winding down at such a pace that there will be little left to carry, including passengers, in just four months. Alongside that is a large, expensive fleet (here's the link to a briefing given at a recent analysts' day, the full fleet list is on page 34), including 33 widebody freighters – enough to make even the most bullish carrier weep in a weak market.
Its final ACMI contract with Emirates has ended, and Qantas Freight is also returning one of its three aircraft, leaving it with just two other airline customers, British Airways (under its GSS joint venture) and Etihad, which has just taken a 747-8F on a round-the-world service. (Sightly confusingly, this service uses a mix of both Atlas and Etihad's traffic rights, despite it being an Etihad operation – in theory.)
But it would be a harsh assessment to leave it at that. Atlas Air's key customer  – and 49% partner in Polar Air – is DHL, while it also has two aircraft with Panalpina and has recently announced an ACMI deal with charter broker Chapman Freeborn.
And while military flying is certainly coming to a close, Atlas moved quickly to diversify its revenue streams, to include passengers and CMI operations.
"We have been able to put our capacity to work, and have had very strong earnings throughout a changing market," CEO Bill Flynn told The Loadstar. "We leverage several different business segments, with ACMI accounting for 75% of what we do. Customers change over time, and you will see more airline customers coming in."
He argued that investing in 747-8Fs was a key strategy – and Atlas remains the only lessor of this aircraft type. However, with the operational performance of those aircraft lower than expected, and continued overcapacity fuelled in part by 777 passenger aircraft, were the nine 747-8Fs really a good buy?
"Yes, the 747-8F doesn't perform as well as it could. But that hasn't made it hard to deploy," claimed Mr Flynn. "It is still getting a 13% fuel burn improvement over the 747-400F. Boeing promised us more, but we are marketing actual fuel burn, as well as the 16% greater payload."
And what of the two brand new 747-8Fs currently parked in the desert – doesn't that signify a lack of demand for the aircraft type? "Those belong to AirBridgeCargo and that is an individual carrier's choice."
Mr Flynn also argued that the improvements in the 747-8Fs didn't make the 747-400 fleet obsolete – but admitted Atlas would start to phase them out. "It's not urgent, but it is something we will do." The three less fuel-efficient BCFs will be the first to go – one of which is parked and two are on lease until 2014 and 2015. "So we will go from 24 to 21 quickly. But as we move forward and take on more 747-8s, we will move some -400s out." Atlas will also add more 777s for dry leasing through its Titan subsidiary.
While Atlas is making money in a challenging market, the long-term prospects for air cargo are also critical. But the carrier is convinced that current aircraft production rates will be insufficient to cope with an average growth rate of 4% over the next 10 years; that further modal shift is unlikely; and it appeared to have no fear over the affect of near-sourcing.
"The existing orders for the freighter fleet won't cover the extra demand. Is belly going to take market share from freighters? We don't think so," said Mr Flynn, citing calculations showing that the transpacific market, for example, would need 50 incremental 777 passenger equivalents to take an extra 10% of the total market away from freighters. "Our view is that it's not going to happen.
"I don't want to be perceived as overly optimistic, or looking through rose-coloured glasses," he added. "And I don't think we are. There is a steady supply of new freighters coming in, and older ones are being retired. Once all the 747-200s are gone, the BCFs will be parked. There will be a reasonable equilibrium between supply and demand in the freighter market."
Analysts are relatively upbeat about Atlas, which is listed on Nasdaq with a market capitalisation of some $1.19bn, although there are some mixed reports. One analyst wrote: "At a recent price near $42, Atlas remains woefully undervalued, trading at about eight times 2014 earnings estimates, compared with its historic range of 12 to 15 times forward earnings. As a result, some investors and analysts think [recent] gains were just the start of a long-term climb that could boost the stock nearly 50%, to $60."
But another wrote in April: "AAWW has underperformed the S&P 500 Index, declining 18.54% from its price level of one year ago. The fact that the stock is now selling for less than others in its industry in relation to its current earnings is not reason enough to justify a buy rating at this time."
Mr Flynn, who recently sold 5,000 shares but retains more than 175,000, also maintained the shares are undervalued.
"We have doubled our earnings, in arguably the most difficult market, but our stock price hasn't really gone up. It is trading on market sentiment and not actual earnings."
The real question for Atlas, however, is whether it can – both now and in the long term – consistently offer its aircraft at a cheaper rate than airlines can accomplish themselves, or whether its fleet will be a short-term flexible measure for customers in sudden need of extra capacity.
"We work to try to put people together, so that our customers are as profitable as they can be with our aircraft," said Mr Flynn. "We regularly work with customers to help enhance profitability. We connect forwarders, brokers, we identify opportunities, new tonnage, better yields. We want to make sure that every hour of flying is as efficient as possible."
And while some observers suggest that there might be little financial benefit in ACMI for many airlines, for some companies, Atlas' offering may be just what they need.