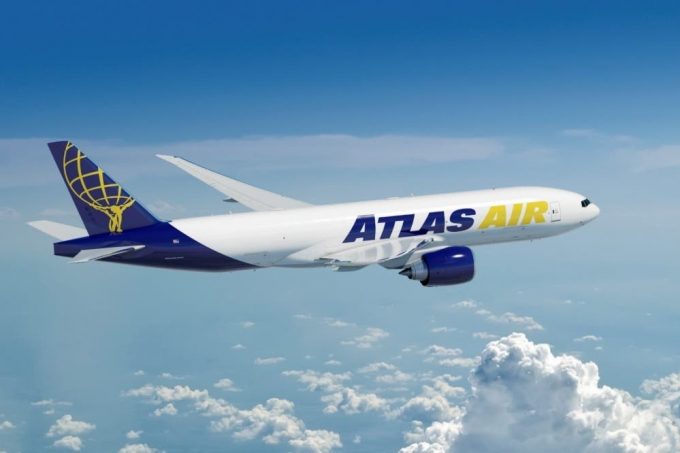 Atlas Air has ordered four 777 freighters, one to join the fleet in November and the other three arriving during through 2023 – and this year, it will receive the last four 747-8Fs to be made.
The carrier has money to spend, after record third-quarter revenues of more than $1bn and net income of $119.5m. In its November earnings call, management said it was considering M&A activity – as now-wealthy shipping lines and forwarders are doing – "both in our immediate space ,as well as potential adjacent spaces".
But for now, Atlas is concentrating on expanding its asset base.
It already has 14 777Fs, dry-leased via its Titan leasing subsidiary, of which at least six appear to be operated on behalf of DHL. The carrier would not be drawn on where the new 777Fs will land in the group.
"We will communicate their placements in the future," said Michael Steen, chief commercial officer for AA and CEO of Titan.
Given the demand in the market for freighters, November is an early delivery date and a key requirement for the carrier, according to Mr Steen.
"The delivery date was an important part of our decision and we are very pleased to be able to add these aircraft this and next year to support customer demand."
Atlas has, infamously, had some bitter disputes with its pilots in recent years, and the union continues to claim AA is losing them at a faster rate than it can hire. But Mr Steen said he had no concerns about finding sufficient pilots for the five new aircraft arriving this year and three next year.
"We have sufficient pilots," he confirmed. "We are working with our new union leadership to complete the implementation of our new collective bargaining agreement and are attracting new pilots and creating more opportunities for our existing pilots to grow their careers. 
"Our pilots are the best in the business … and come to Atlas for the opportunity to see the world … while serving a great portfolio of customers."
He said he expected demand to remain strong, in line with other cargo carriers. Rival Kalitta Air, which operates five 777Fs on behalf of DHL, is also expecting a new, recently converted 777 to join its fleet soon.
Meanwhile, this week Atlas joined UPS and FedEx in asking the US Department of Transport to refuse Saudia Cargo's application for seventh freedom rights to fly all-cargo operations between Liege and New York, or Liege and Chicago.
Saudia had claimed it should be allowed to operate the route because of high demand, but the US carriers pointed out that Saudi Arabia had specifically refused US carriers seventh freedoms – and that there were already plenty of airlines offering transatlantic routes.
"Accordingly, Atlas respectfully requests that the department defer action on Saudi Arabian Airlines' application until such time as the US government can secure seventh freedom traffic rights for US air carriers on a reciprocal basis from the government of Saudi Arabia," it wrote.