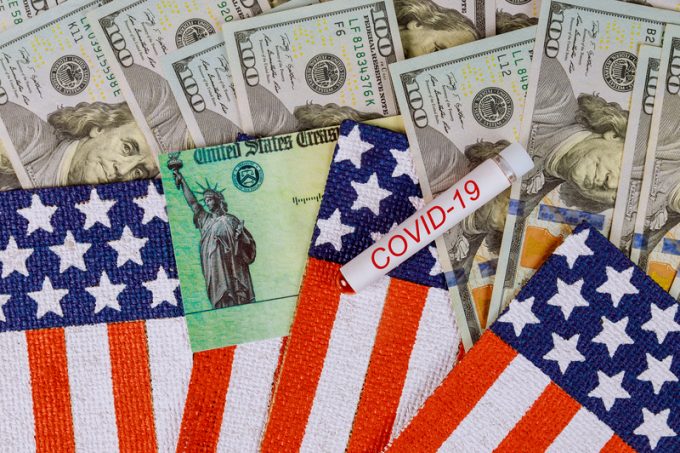 Atlas Air, Kalitta Air, Western Global and Amerijet have been asked to return $631m in coronavirus funding, paid via the US Payroll Support Programme.
Congressman James Clyburn, chairman of the select subcommittee on the coronavirus crisis, wrote to each chief executive asking them to demonstrate that the funds were needed to keep on workers or send the money back.
Atlas Air received $406m in funding; Kalitta got $161m; Western Global received $34m and Amerijet got $30m.
Atlas Air, the only one of the four to publish detailed financial results, saw adjusted net income for the second quarter of $123.2m, some 2,637% higher than a year earlier. It reports its third-quarter results next month.
Mr Clyburn drily noted in his letter to Atlas: "Atlas Air appears to have had financial success during the crisis," and pointed out: "Congress intended for these taxpayer funds to save jobs, not to provide windfalls to thriving businesses. You have forecasted the company's 2020 adjusted net income being more than double 2019."
He pointed out that Atlas's stock price had also more than doubled since the start of the pandemic.
"It is troubling that Atlas Air is set to receive over $406m in taxpayer funds—more than any other cargo carrier — to pay the wages and benefits of its workers while simultaneously reporting record earnings.
"Notably, Atlas Air attributes its improved cash balance in part to 'the funds we received through the Payroll Support Programme available to air cargo carriers under the CARES Act'.
"The company's financial success suggests that Atlas Air did not need taxpayer funds to help retain its workers. Given Congress's goal of preserving jobs, I urge you to return the funds or, if the money was in fact needed for this purpose, demonstrate why this was the case despite the company's recent success."
In his letter to Conrad Kalitta, chief executive of Kalitta Air, Mr Clyburn cited news reports showing increased demand for its services, including a $100m postal contract and an increased award from US Transcom, and also noted the sharp rise in air freight rates.
"The company's financial success suggests that Kalitta Air did not need taxpayer funds to help retain its workers," he wrote.
And in letters to Amerijet and Western Global, Mr Clyburn pointed to various news articles commenting on their recent success.
He gave the airlines a deadline of Monday, 26 October to inform the subcommittee whether they planned to return the funds or provide documents showing the funds were needed to support wages.
If they opt for the latter, they also must answer a series of questions by 2 November about their actions since 1 March, including whether they had laid anyone off or used the furlough system; whether they had hired any new staff; whether they had used the funds yet; and whether any corporate officers or senior management had received any increased form of compensation.
The action may not be limited only to these airlines, with the subcommittee referring to "at least four cargo carriers".
Atlas Air, in its 10-Q form submitted to the SEC for its second quarter, noted the conditions of the payroll support programme, which saw it receive $203.4m on 1 June, $101.7m on 29 June and $101.7m on 30 July.
The 10-Q said: "The programme subjects the PSP recipients and certain of their affiliates to a number of restrictions, including … making dividend payments with respect to, our common stock through 30 September 2021, as well as certain limitations on executive compensation until 24 March 2022."
The carrier confirmed to The Loadstar that it had received the letter and planned to respond.