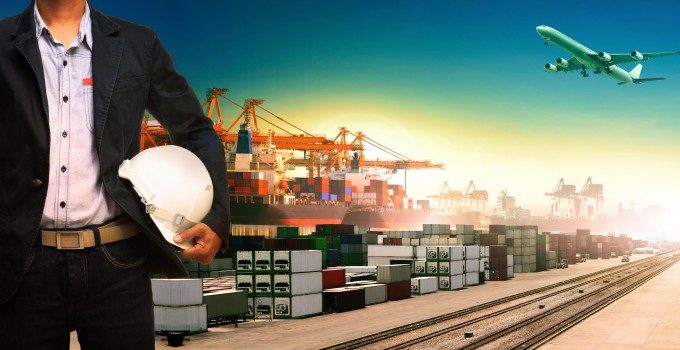 The CEO of CEVA Logistics, the likeable Scot John Pattulo, has called on the logistics and supply chain industries to keep pressure on governments to negotiate and stand by free trade agreements.
"International freight has grown faster than GDP because of the ending of trade barriers," he said. "There's a real danger that that momentum will stall in the present economy. We need to be active spokespeople in making sure that lanes stay open."
Speaking about the future of global transport at the Council of Supply Chain Management Professionals annual conference in Atlanta, he also forecast considerable consolidation among forwarders. "In the global logistics industry, the top 10 players have less than 30% of the market share. That is not sustainable, so there will be some meaningful consolidation in the coming years. Over the next 10 I'd expect to see significant consolidation."
He added that he expected to see a major Chinese company present in logistics within that time. "As a managed economy, clearly they want to build the service sector as manufacturing becomes less competitive."
Bill Flynn, CEO of Atlas Air, pointed out that one Chinese express operator already delivers half the number of shipments, within China, that Fedex does globally, and that companies such as Sinotrans are already global players.
Looking at significant areas of growth around the world, both Mr Flynn and Mr Pattulo named intra-Asia, Chile, Peru, Colombia and Mexico as areas where they are seeing growth, as well as east and sub-Saharan Africa, while the 'Stans continue to be resource rich, which should result in imports. But, added Mr Pattulo, India had been a disappointment. "It hasn't been a huge factor. It is services driven, rather than transport driven," he said.
And Europe? "It's paradoxical," said Mr Pattulo. "In southern Europe it's probably much worse than you have read – there is 25% unemployment in Spain, and our customers have reported a 15 to 20% reduction in sales. But total EU transport infrastructure is holding up. It's functioning pretty well if you look at northern ports such as Hamburg – there is 2 to 3% growth. A significant portion of Europe is still in pain, but other parts are still successful.
"The question will be whether Germany can continue – if it starts to falter we could see profound affects in all of Europe."
Sea failures
There was one clear irony that stood out at the 3,000 delegate-strong supply chain event. How many conferences hand out plastic carrier bags to their highly paying delegates, instead of the eponymous black conference bag?
Unfortunately for CSCMP, the bags left Asia on an (unnamed) ship on 10 August. They arrived in Miami on September 30 – arriving in Atlanta after the start of the conference. Oh, the shame.
In the interests of understanding more about this clear lack of reliability among ocean carriers, The Loadstar attended a session looking at the 'myths' about reliability. For those carriers hoping to hear that their unreliability is a myth – we must puncture that hope now. It's not. Ocean shipping still has reliability issues. The myths surround how you measure it, and the impact.
The research was triggered after a major US retailer complaining to the Massachusetts Institute of Technology's Center for Transportation and Logistics that it was being failed by its ocean carriers. MIT conducted research, asking carriers and shippers, and discovered that while reliability means different things to different people – in almost all the cases it had data for, it took longer to ship containers than the customers' contracts had stipulated.
This, perhaps, will come as no surprise to anyone involved in the supply chain. But what the research did unearth was that port-to-port, services were largely reliable. The problem lay in dwell time, at both origin and destination ports, around the world. MIT also discovered that essentially shippers were powerless to influence this. It found that not only are transactional incentives rarely applied, but that token penalties do nothing to motivate carriers to make any real changes. Which is, again, perhaps not surprising when it is port dwell times that holds up shipments.
But actually, carriers do have some influence over dwell times, MIT found. Port dwell times were 'radically' different for different carriers – suggesting it is not the port's ability to process the cargo that matters, but the shipping line's. For shipping lines which had either a dedicated terminal at a port, or a choice of multiple terminals, results were better than for those carriers which were restricted to one or two non-dedicated terminals.
The research group also discovered that shippers don't use transit time data effectively in inventory planning, partly because the information is not collected automatically. It also deduced that cutting days from transit time is not more important than cutting variability, and that the impact of slow steaming has not been properly analysed by shippers. It agreed, largely, with Maersk and OOCL's response to the Federal Maritime Commission that the standard deviation from the contract decreased with slow steaming. But, it added, for a better analysis of the impact of slow steaming and unreliability on inventory, both shippers and shipping lines needed to publish more data. In essence, said the MIT team, if shippers and carriers want to examine the impact of unreliability and slow steaming, they must share their information.
(However, before air carriers start to feel good about their own performance, they should note SeaIntel's latest analysis, which shows that if you take into account the number of hours spent in transit, shipping lines are actually more reliable than airlines – although possibly few shippers would argue about a few hours lost compared with a few days.)