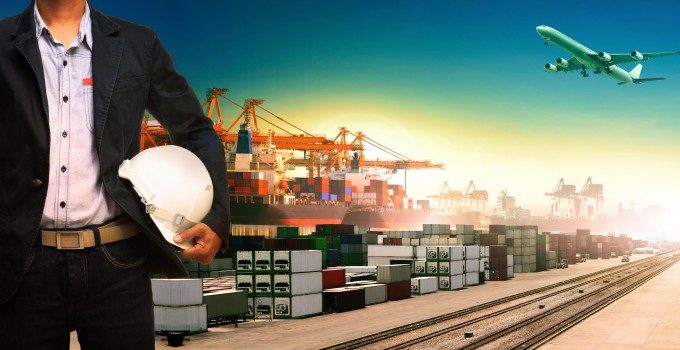 Forwarders have been warned that they risk losing air freight business if they continue to stall on e-freight, delegates at the TIACA Executive Summit in Dallas heard yesterday.
"If they do not change, they may no longer be part of this industry," said Enno Osinga, head of cargo for Schiphol airport. But he also noted that the efficiencies e-freight brings will present problems for some companies. "What is not often said is that some people in the current chain will no longer have a role."
He compared the situation to e-ticketing in the passenger business, when large numbers of travel agents – the middle men between the carrier and the customer – left the market or adapted their business. He was backed by Steve Hill, principal industry consultant for Champ Cargosystems (UK), who said: "There will be casualties, but we cannot continue to do business the way we have been doing it for the past 40 years. If you look at the travel industry, many have survived as specialists."
A delegate from Panalpina said: "We are frightened that we could be left out of the chain. But as a forwarder we have to offer some additional value to our customers and that will prevent us from being bypassed."
The tone in which the industry is talking about e-freight has changed significantly over the past year, and 2013 will be critical. IATA's target of 20% e-AWBs by the end of the year has begun to look achievable for the first time. But the question is how to ensure that laggards engage with the change.
"It has stopped being about why. Now it is about how and when," said Glyn Hughes, director of cargo industry management for IATA. "We are seeing a significant push from carriers, and we are seeing positive energy.  Will there be paper in this industry in 50 years? No. So why not do it now rather than later?"
The advantages, in both cost and service, have been well documented, but some forwarders remain sceptical about the benefits for their own businesses. The industry is explaining to shippers that service quality will improve if e-freight is introduced, and asking them to choose forwarders who are e-freight capable. One senior airline chief said: "Sometimes the way to make people change is to put a gun to the head. But for the smallest forwarders, they gain more than anyone. That is what needs to be driven into their heads."
While some forwarders have asked for incentives to embrace e-freight, in the sea freight sector carriers imposed penalties on forwarders who failed to change. Michael Steen, outgoing chair of TIACA, said: "I cannot fathom why anyone would think that technology would not improve their business. It will partly happen by brute force, and partly by education."
Several carriers, including Cathay Pacific and Emirates, have been able to force a change in behaviour among their customers, partly due to the nature of their individual markets. (Mr Osinga said that Cathay had lost some friends, but no customers, through its approach.) Mr Hill noted: "Some of the biggest successes are in communities such as Dubai, Hong Kong and Amsterdam. But we have to remember that some forwarders have got very thin margins. They also rely on third party partners who may be small and simply do not have the technology. This type of relationship has to be looked at, and we need to provide solutions that can help."
Tony Charaf, head of cargo at Delta, also supported a more gentle approach. "We should take some time to hold their hands, explain the benefits, and help them get over their fear and anxiety. FIATA should reach out to these people. It then becomes a much better solution for our industry."
Mr Hughes said: "There are different approaches that will work. The banks did not ask us about a move away from paper statements, but they did give us the tools to deal with it electronically. As an industry we have to look at it. Do we want to be a leading edge industry?"
Customs and regulation remain another critical part of the blockage for global e-freight, but with governments pushing for more information for security, the momentum for change is growing. Significantly, the multilateral agreement, ratified by IATA and TIACA and with approval from the US government expected this month, means carriers and forwarders will no longer need to sign multiple contracts – a lengthy process which involves unilateral contracts between each airline and each forwarder customer.
As the air cargo industry looks to strengthen its unique selling point – speed – e-commerce is one way it can benefit. "Our purpose is speed of delivery," said Mr Hughes. "Paper cannot go faster than a shipment, but with e-freight we have the opportunity to speed up the industry cycle. If we are not adaptable we run a risk."