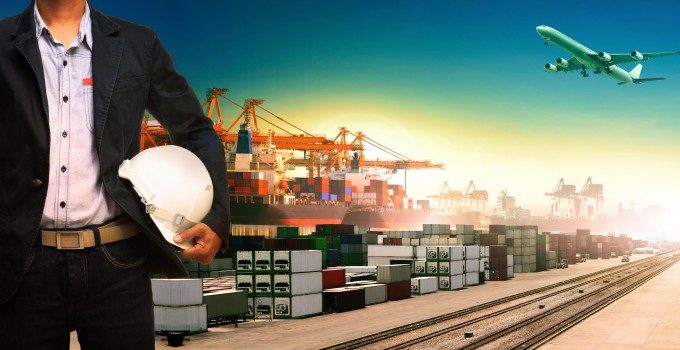 Shippers have lambasted the air freight industry for failing to engage with their ultimate customers. One large manufacturer, which spends about $450 million on air freight each year out of a total transport budget of some $2.8 billion, told The Loadstar: "We have never had an airline knock on our door. All they do is complain. We would like to deal with them directly, and I simply don't understand why we can't."
Speaking under anonymity for internal company policy reasons, the director of global transport continued: "In a company as big as ours we have large and guaranteed volumes. We scratch our heads as to why the airlines are so reluctant to deal with us.
"Our company offers a guarantee to our customers that they can have spare parts within 48 hours, anywhere in the world, often in remote regions. To do that we need a rock solid distribution system. We want the same predictability as the cold chain pharmaceutical shippers, a next-day air service. We are a good, steady customer, we do a lot of blocked space agreements – but we want some transparency and simplicity from the airlines in rate structures. And we will pay a premium for predictability."
Speaking on the fringes of the Council of Supply Chain Management Professionals' annual conference in Atlanta, the shipper noted that he found passenger carriers to be far more reliable than the integrators. "We've no problem with all-cargo carriers, but we shy away from small parcel flyers – they will bump you. The integrators – and we have tried all of them – sometimes leave our parts behind. We find that passenger carriers have very good reliability – and we don't see that at times from the integrators."
As air freight has found its market share increasingly eroded by shipping lines, the director  noted that the lines were simply better at forming relationships. "The ocean carriers gives us direct access," he said. "They work directly with us to help provide door-to-door solutions, and they are aggressive in forming relationships with us."
The shipper said he had no interest in cutting out forwarders, and that he maintains strong ties with a handful of multinationals. "We don't want to displace the forwarders. We need them. But now we are asking forwarders to inform us about which air carriers they use, and we want a say in that."
He said that forwarders often don't have the time or resources to keep him informed about the airlines. "They are trying to manage their BSAs [Block Space Agreements], but sometimes I don't think they look aggressively enough at the low cost options available. I'd like them to treat my money as if it were their own business."
Complexities in managing diverse fuel surcharges, which airlines all deal with differently, is one of the biggest headaches for shippers, he said. "It is difficult to manage a tonne of different surcharges. And we discovered that some 7% of our bills had errors in them. In the corporate world, no one wants to hear that fuel surcharges, which account for 20% of our transport costs, are volatilities that you can't control. It turns transport into a commodity service. If the fuel bill goes up, then for us, just getting the goods from A to B is not really enough. We want to see more from that."
Speaking at the Tiaca air cargo forum, Delta CEO Richard Anderson had explained his company's decision to buy an oil refinery was to give the airline more control over its fuel costs. "Oil is 40% of our cost structure," he said. "We can't tell ourselves that we can't control that. We treat 100% of our costs as controllable."
But is any element of that control passed on to the customer?
The shipper responds: "He is going to control his costs, he's got to make a profit from a more efficient environment. Good for him. We want the airlines to be healthy. We want market-based rates. But we don't want to see airlines making money out of our fuel costs – that should come from the freight rate. We want to get bad behaviour out of the marketplace. We are just trying to get some simplicity into the process.
He added: "For us the rate is secondary to service – clearly, they have to be competitive, but we don't necessarily want the lowest cost provider. We are willing to pay a 5% to 10% premium."
Another major shipper, attending the Tiaca event, told The Loadstar that he had come to see if he could forge better relations with the airlines. "We don't seem to have enough dealings with them, and I want to know them better."
The director of transport summed up his message to the airlines: "Come and see us. You are not aggressive enough. Get off your arses and come and talk to us."
He added: "I am not down on the airlines – I don't know why they don't come, perhaps there is something I don't understand about their business. So we need some transparency, so we can understand each other's businesses."
The airlines' reluctance to talk to their customers may stem in part from the disastrous 1990s affair of a European carrier that wanted to engage with shippers directly. But nearly 20 years later, it is clearly time to move on. The shipping lines certainly have.