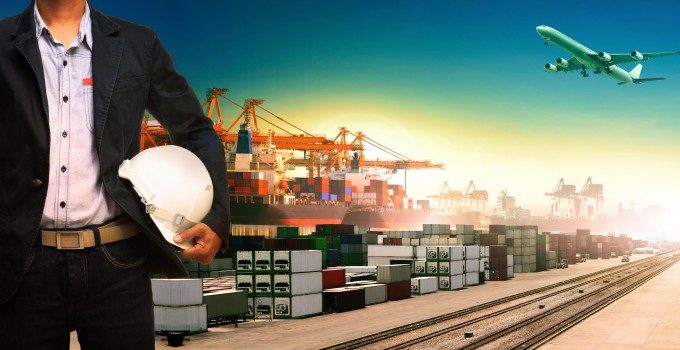 Forwarders preventing direct relationships forming between shippers and air cargo carriers stand accused of hindering greater efficiencies in the supply chain. Last week, at TIACA's  executive summit in Dallas, a leading shipper called for open, tripartite dialogue and jointly optimised processes.
"Logistics service providers (LSPs) have become a big wet blanket around the carriers but if we sit down together, we can explain where we are going," said Robert Mellin, head of distribution logistics at Ericsson. "We want to innovate with the forwarder and carrier. There is no need to compromise each others' roles. We want a long-term solution and to discuss it in a more efficient way. Then we can plan our cargo in a more efficient way. Forwarders – come on."
Ericsson has built up its logistics arm significantly, a move which strengthens the argument that the shipper is now at the centre of the supply chain, rather than the forwarder. "Our own planning changes our relationship with LSPs. We are adding the value ourselves. I can't say what the relationship will be in the future, but we are asking – what can you bring to us?
"I don't want to speculate on why LSPs aren't letting us through to the carriers. The word hostage is too strong, but before we had our own planning and logistics, we were totally in the hands of the LSPs. We've never controlled them, never asked which carrier had been selected. But things are changing. We've in-sourced intelligence, and now nothing is stopping us from looking at a 2 or 2.5PL [an asset-based logistics provider, such as a carrier]."
One forwarder told The Loadstar that it was up to logistics providers to ensure they were offering the right services. "This business has always been abut adapting, moving quickly and being flexible," he said, adding that it was the only way for 3PLs to stay in business.
The call for greater dialogue between shipper and carrier echoes a similar plea from another major shipper last year. Talking to The Loadstar, one large manufacturer, which spends some $450m on air freight each year out of a total transport budget of $2.8bn, said: "We have never had an airline knock on our door. We would like to deal with them directly, and I simply don't understand why we can't. We scratch our heads as to why the airlines are so reluctant to deal with us. You are not aggressive enough. Get off your arses and come and talk to us."
Speaking on a panel at the TIACA event last week, Howard Jones, president, Network Cargo Services, added: "There's a lack of trust in our industry. Forwarders don't want airlines to have that conversation with the shipper. Airlines don't trust forwarders because they can't get complete information. We are going around in this little circle. Let's make this work for each party."
Michael Steen, outgoing chairman of TIACA, noted:  "Shippers are at the end of the chain, when they should be on top of the pile."
Recent changes in IATA legislation will allow the forwarder to be the principal in a freight contract, rather than an agent of the airlines, from 2014. It is a shift which technically means that shippers could also become a principal. However, Mr Mellin did not suggest cutting out forwarders – just enabling a more transparent relationship between the three parties.
Anand Medepalli, vp of industry strategy for JDA Software, said Mr Mellin was right to note his concerns. "Shippers are at the centre and can demand change – it's an opportunity to bring the provider to the table. It's a wake-up call for the industry."
While many major shippers have a direct relationships with carriers in the sea freight sector, airlines have traditionally kept at arm's length from their ultimate customers, instead dealing only with the forwarder. In an attempt in the 1990s to deal directly with the shipper, one major carrier fell foul of the forwarders and the idea was swiftly rejected across the industry. But the lack of transparency over rates, surcharges, emissions and shipment data, combined with shippers' growing power and control over their logistics, suggests that the balance in the market is shifting.
Mr Mellin said that it wasn't just air freight that failed to respond to shippers' needs, because they didn't understand them. He said Ericsson would be prepared to pay a premium to shipping lines for a three-week transit time, rather than the five weeks needed for slow steaming. "But there has been no reaction, and I've been asking for two years. Maybe the shipping lines don't know, and there's a blanket around these guys too."