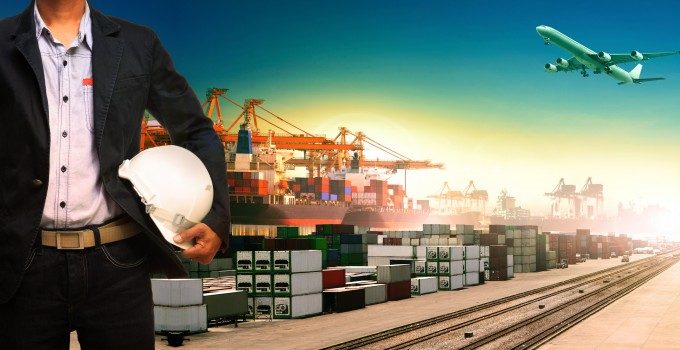 The air freight industry could prevent further modal shift – and even boost volumes – if it responded better to the needs of the shipper, delegates at TIACA's Executive Summit in Dallas heard last week.
In a speech littered with the word unprofessional, Robert Mellin, head of distribution logistics for Ericsson, revealed that the air freight industry is failing to make itself attractive and failing to compete on service levels with other modes of transport.
Top of the shippers' wish list, he said, is shipment visibility and electronic communication, something that other modes of transport have already put in place.
"It is very important to know very, very fast if there is a problem," said Mr Mellin. "We need better e-services, which we get with other transport modes. Each year we fly the equivalent of a 747 filled with documents. This is an area which can really improve."
But, he added, the most irritating aspect to air freight – which he said would drive him away from it – is unexpected surcharges.
"All these surcharges are popping up, and our logistics service providers (LSPs) say we have to take them. We say: No way. We have a budget and we cannot just increase it. It is not a professional way of working. Ad hoc charges are no good and we need a more stable way to work. It just drives me away from air freight." He added that this did not include the fuel surcharge, which was understandable but should be calculated in a more transparent way.
In a wide-ranging speech, Mr Mellin explained that despite Ericsson reducing its air freight usage to just 20% of its shipments, it remained a critical mode of transport for the communications company.
But he said that airlines could improve their service and make the mode more attractive to customers. Calling for a more direct relationship between carriers and shippers, he said that not only would this help to optimise processes, but it was the job of the airlines to support shippers with the latest security and safety regulations. "There needs to be less pain around regulations," he said. "Airlines need to take a more active role, to help us as a customer know what it all really means."
In an open discussion later, Mr Mellin said that he was worried. "You have talked about a lot of things," he told the airline crowd. "What we try to do is understand the customer, the guy who holds the phone. And we have been sitting here for an hour, and I have not once heard CO2 mentioned. You are focusing so much on certain things, but forgetting to talk about what your customers really want."
Ericsson is just the latest in a line of shippers and retailers from consumer-facing industries which have called on the airlines to establish transparent and standardised data on their emissions. In sea freight, the Clean Cargo Working Group gathers information which allows shippers to judge carbon emissions by ship and trade lane. Air freight has yet to devise an industry standard, which prevents shippers from measuring their own emissions. This is an increasingly critical issue for multinational companies.
"Airlines need to align their systems to report on CO2 emissions. I still have not seen a solution. My calculation for CO2 is like sticking my finger in the air. It is unprofessional and embarrassing. And we have been asking for 10 years. The companies that are not investing in new aircraft should not get the cargo."
When asked whether he would pay more for a low emission aircraft, he replied: "It depends how much more. But it is very important to us."
Despite Ericsson's requirements, Mr Mellin said that the company was unlikely to reduce its air freight usage any further, pointing to three core reasons for air freighting some shipments. Emerging markets, he said, leapfrog other countries in their technological development, and there was not time to put things on a boat. He also cited unpredictable fluctuations in volumes, and customer unique materials: equipment designed for specific customer needs with one-off production. "It is extremely expensive. The customers cannot wait, and we have too much capital bound up in the shipments to wait."
But in 2010 Ericsson, which has moved out of the production of mobile phones, sent 46% of its shipments by land or sea. In 2012 that changed to 69%, rising to 80% this year.
"You should be suicidal if you do not want to get out of air freight," he noted. Referring to the volcanic ash cloud which disrupted  aviation in Europe, he said: "I loved that volcano. Because it forced us to think differently and find a new solution. And it forced our customers to open a dialogue with us and talk properly about lead times."