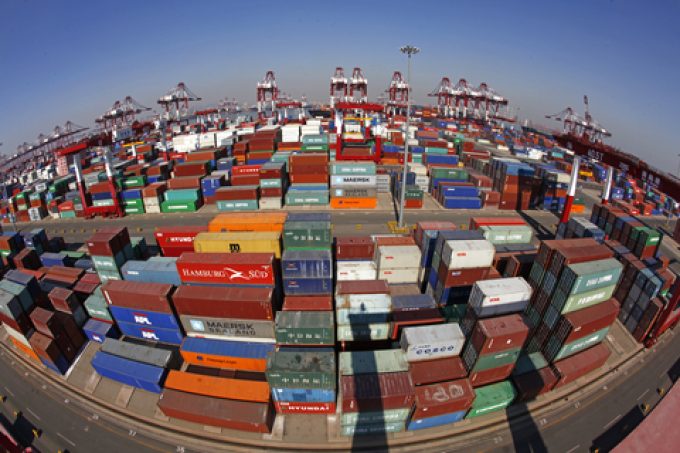 The Asia to the US east coast component of the Shanghai Containerised Freight Index (SCFI) has continued to gain traction.
This week it added 3.5% to reach $3,739 per 40ft, on strong demand fundamentals.
Spiked by the rush to beat 25% tariffs to be levied on a range of consumer imports to the US from China on 1 January, carriers are running full ships and therefore able to secure premium rates for shipment guarantees.
However, on the Asia to US west coast tradelane, where carriers are adding and upsizing tonnage, spot rates as recorded by the SCFI retreated slightly this week, down by 1.8% to $2,529 per 40ft.
Nevertheless, compared with the SCFI in the same week of last year, spot rates to the US west coast are 102% higher, and to US east coast ports, 107% up.
According to Maersk, the 25% tariffs could have a marked impact on growth forecasts for 2019. In the Danish transport and logistics group's third-quarter report it estimated the global container growth forecast of between 2% and 4% could be cut by 0.5% to 2%.
During the company's Q3 earnings call this week, chief commercial officer Vincent Clerc said he expected to see a lull in demand at the beginning of next year, "while everybody tries to figure out how they will structure their supply chain, going forward".
On the Asia-Europe tradelane the SCFI recorded a further 2.4% decline in rates for North Europe, to $735 per teu, and a 1.3% drop in spot rates to Mediterranean ports, to $757 per teu.
According to one forwarder, the announcement of the earlier-than-anticipated reactivation of the 2M's AE2/Swan Asia-North Europe loop for early next month had "put the cat among the pigeons".
"We have been offered big reductions this week for December sailings," said the source, "Maersk and MSC will struggle to fill those big ships without some discounting," he added.
But during the Maersk earnings call Mr Clerc defended the decision to reintroduce the Asia-North Europe loop, which was was due to "a demand pick up ahead of the Chinese New Year", which falls in early February.
He added that the loop might be suspended again, after the holiday, if forward demand was soft.
One carrier source told The Loadstar this week he understood that MSC had pressured Maersk into bringing back the loop early over concerns that it was starting to concede market share to Cosco and CMA CGM, which have been gradually upsizing vessels on their North Europe services.
Meanwhile, the robustness of the Asia-Mediterranean tradelane is proving a bonus for carriers this year, with current spot rates almost 30% higher than 12 months ago.
In order to underpin this rate strength carriers are voiding a number of sailings from Asia in the first weeks of December that would have been scheduled to arrive around the Christmas period.