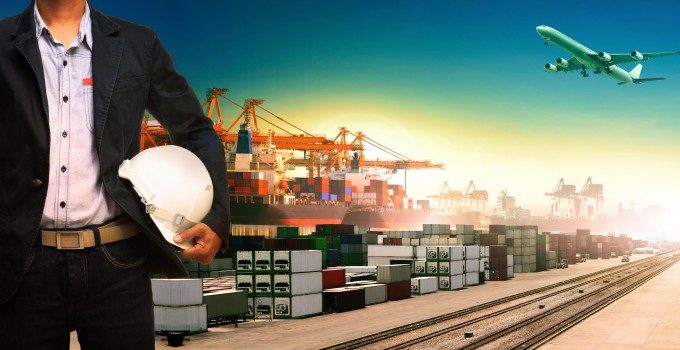 Major deepsea container shipping rates tanked again this week, according to the latest Shangahi Containerised Freight Index, with declines on the trunk Shanghai-Europe trades becoming steeper than ever.
The SCFI rate to North Europe dropped by 31%, losing $143 per teu to finish the week at $313 per teu, while the rate to Med also finished at $313 per teu (surely one the first times that the southern gateways are commanding a similar freight rate to Europe's northern ports), losing 30%, or $135 per teu.
The depth of the rate loss will be a major concern for shipping executives preparing for China's seven-day public holiday, otherwise known as Golden Week, which begins on 1 October, and sees factories across the country close down – under normal circumstances rates levels should be at their strongest.
It would also appear that the rate restoration programme announced by some carriers for implementation on 20 September – according a customer advisory earlier this month OOCL announced a $550 per teu increase – was either abandoned altogether or completely failed to stick.
On Tuesday, Hapag-Lloyd said it would seek a $950 per teu general rate increase on all westbound shipments to North Europe and Mediterranean ports to be applied on 19 October.
The attempts to force rates up to more sustainable levels will be accompanied by a series of blanked sailings announced by carriers over the past week. The Maersk-MSC 2M partnership has cancelled next week's AE6 sailing, the AE1 sailing in week 41 due to depart Shanghai on 7 October and the AE5 and AE2 sailings in week 42, departing Shanghai on the 12 and 13 October respectively.
Similarly, the O3 Alliance has cancelled the FAL23 and FAL12 in week 41 and the FAL8 the following week, while the G6 Alliance has cancelled its Loop 6 next week, Loop 7 the week after, Loop 4 in week 42 and Loop 5 in week 43.
The transpacific and Asia-US east coast trades also fell this week, although with nothing like the extremes seen in Europe. The Shanghai-US west coast leg dropped 6.4% to finish at $1,291 per feu while the Shanghai-US east coast route dropped 4.5% to $2,318 per feu.
Ultimately, carriers will have to pull more capacity from the market, liner shipping analyst Alphaliner observed earlier this week, which argued that a series of events earlier this year – particularly the US west coast port congestion subsequent diversion of cargo to the east coast – had kept the global shipping fleet artificially employed.
"The unravelling of some of these factors, as well as the carrier's recent attempts to tackle overcapacity in the container transport market by means of service rationalisations, have resulted in the past weeks' sharp increase of the idle fleet. Continuing this trend, more vessel capacity expected to become idle in the coming months," it said.