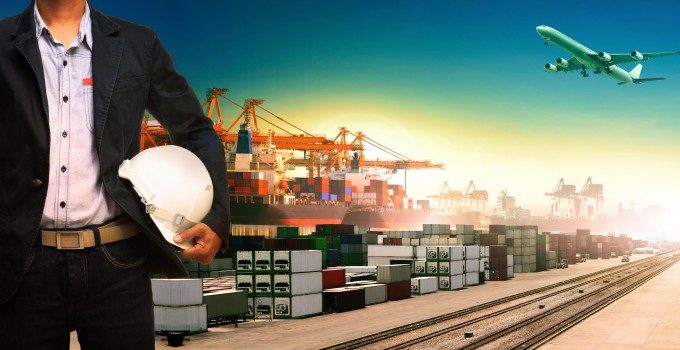 A confident AirBridgeCargo is proposing to order 20 747-8Fs as it continues to benefit from good volumes, as rivals bow out of freighter operations.
Parent Volga-Dnepr Group and Boeing signed an MoU at the Paris Air Show for what appears to be the largest-ever order for the aircraft.
Some of the aircraft will be used for fleet replacement, executive president Denis Ilin told The Loadstar.
"Volga-Dnepr expects delivery of two 747-8Fs each year on average over the next seven years. Some of them will replace the older 747 modifications ABC operates now, and some will serve for  AirBridgeCargo's development and expansion. The airline plans to have all 747 in 8F modification by 2025 in its fleet."
At last month's Transport Logistics in Munich, Mr Ilin noted that ABC, which currently has 14 aircraft, had ambitious growth plans and was already able to fill at least two more aircraft. But he denied that fast growth would lead to overcapacity.
"By 2020 we will have 25 aircraft. But that is quite a small share in a global industry," he told The Loadstar. "Unlike the overall perception in the market [of low air freight growth], I think we really can keep growing – and that growth is not coming from the market, but from other players.
"We outperformed the industry last year and we have been picking up pieces of the market that were voluntarily given up by other carriers. So we are looking at two additional airplanes a year," he said.
ABC hopes to grow its services in North America and in parts of South-east Asia, such as Taipei and Singapore.
Mr Ilin said: "ABC's long-term strategy comprises strengthening positions in global cargo markets and development of the niche ones. The deal signed with Boeing follows this long-term strategy and the airline's determination to further expand as global dedicated air cargo carrier. It will secure further development of the Group's scheduled business and enable the airline to sustain its high growth rates of 11% on average every year."
Last week the carrier reported that its tonnage rose 16% in the first five months of this year, using its Moscow hub through which it provides more than 600 weekly connections, with delivery times of less than 48 hours, including handling.
"With Moscow as the hub, it gives us the maximum number of direct services – we can sell all destinations, not just point-to-point. Our aim is to deliver cargo to the closest possible destination required," Mr Ilin said last month.
If the order is finalised, the aircraft will be delivered over the next seven years, according to CH Aviation, on a mix of direct purchase and leasing.
In Munich Mr Ilin did, however, express some concern over other airlines' capacity plans.
"Demand and supply is not badly balanced at the moment. It goes wrong when people get too excited and bring in capacity. I really hope that people learn the lessons of a couple of years ago. But you need investment for it, and the appetite for air cargo is not huge, so I don't think the financing exists for more capacity."
The companies also announced that Volga-Dnepr would make an AN-124 available to Boeing for its long-term logistics.