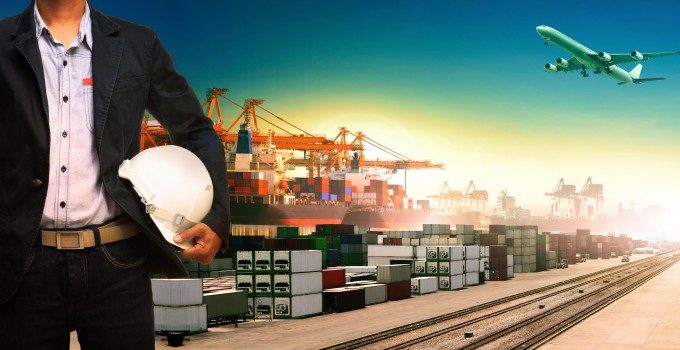 APM Terminals is set to enter the Italian conventional reefer market after agreeing to acquire 100% of Reefer Terminal, at the Italian port of Vado. The deal was finalised earlier this week with the terminal's Italian owner GF Group, part of the fruit produce and distribution group Fratelli Orsero.
The acquisition price remained undisclosed, but an APMT spokesman told The Coolstar that the Vado Reefer terminal will be fully integrated into the box facility it has under development at the port.
"We view it as a unique port system. The Vado Reefer Terminal is directly adjacent to our property line for the new container terminal being built, so it is a perfect fit with one centralised management," he said.
He added, however, that each facility will provide a different service. "The APM Terminals Vado container terminal serves large container vessels and gateway traffic, while the Vado Reefer Terminal is a multipurpose terminal.
"It has a container quay for smaller ships on Intra-Med and shortsea services, and also serves RoRo, refrigerated ships and bulk carriers."
The APM Terminals Vado port project, which will open in January 2018, will initially offer 800,000 teu annual capacity, and have 17 metres draft to serve the largest container vessels.
APM Terminals Vado chief executive Carlo Merli said: "We are building Italy's port of the future with ideal access to Turin and Northern Italy manufacturing zones as well as consumer markets. Equally important, we will have the best port system and product in the market capable of serving container vessels, reefer vessels, RoRo and breakbulk vessels."
Despite the ownership change, the GF Group will continue to use the Reefer terminal as its major entry point for its pineapple and banana volumes produced in Costa Rica and Colombia, which are currently transported on the four conventional reefer vessels it charters from Seatrade – the Cala Pino, Cala Pedra, Cala Pula and Cala Palma.
GF Group president Raffaella Orsero said: "This sale represents a further step in the process of refocusing on our historical business of import and distribution of fruit and vegetable produce.
"We will, however, remain a Reefer Terminal customer with our weekly Central American service, operated with four GF Group refrigerated vessels.
"We are delighted to hand over the baton to a key operator like APM Terminals and we are sure that they will continue at the highest level of professionalism guaranteeing further development."
The Reefer Terminal also has four rail tracks which will be linked to the off-dock rail facility being constructed as part of the APMT project.