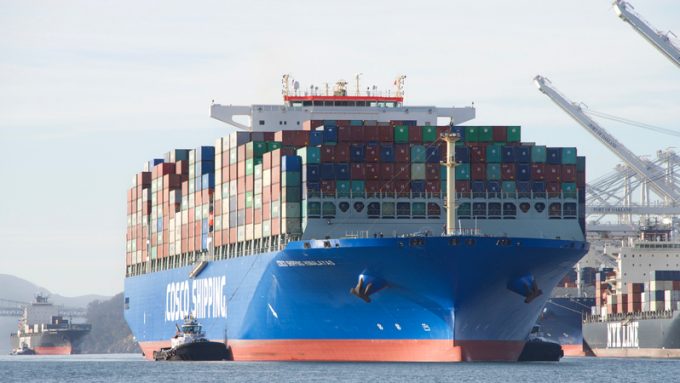 Cosco Shipping expects to post a net profit of $4.3bn for the first quarter of this year, following its $13.8bn surplus in 2021.
Indeed, Cosco's preliminary results suggest that ocean carriers are set to cumulatively smash all records when all Q1 earnings are reported.
It will be another record quarter for the Chinese state-owned carrier, including Hong Kong-based subsidiary OOCL, which contributed more than half of Cosco's earnings in 2021.
According to analysis by Blue Alpha Capital founder John McCown, in Q4 21, carriers cumulatively earned a staggering $52.5bn, which, putting liner results into context, was 14% higher than the combined profits of Facebook, Amazon, Netflix and Google – often referred to in financial circles by the acronym FANG, and as return on investment (ROI) exemplars.
Blue Alpha Capital's calculation combines the two-thirds market percentage from carriers that publish their results with an estimate for the others, based on their average earnings. But since these include top-ranked MSC, it is possible that even the eye-watering $52.5bn understates the magnitude of liner profitability.
Of note, and in terms of the carriers that publish their results, CMA CGM is trending as the most profitable carrier, the French carrier's net profit in Q4 21 at $6.7bn, compared with Maersk's $6bn, ONE's $4.9bn, Hapag-Lloyd's $4.1bn and Cosco's $3.3bn.
Evergreen was next in line with a Q4 profit of $2.8bn, followed by South Korea's HMM's net profit of $2.2bn, which finally wiped out its five years of heavy losses.
Within its 2021 annual results, published at the end of March, Cosco subsidiary Orient Overseas (International) (OOIL) and parent of OOCL, said the market situation remained "very similar to what we saw during 2021".
It said demand "still appears to be resilient" and that continuing congestion and disruption "means there is considerable pressure on available space and consequently high demand for our services".
Nevertheless, OOIL admits that forecasting beyond the first half of the year "becomes even more difficult".
Meanwhile, commenting on the financial outlook for container shipping, Mr McCown said that, despite the prospect of weakening demand, "the much-improved results have a long tail even if supply and demand conditions change materially".
He pointed to annual contracts that have been renewed at much higher rates and the fact that carriers had "leveraged their negotiating power" to persuade shippers to enter into multi-year deals, adding: "This will have the effect of pushing the rate impact of what has already happened further out into the future.
"In effect, seeking longer contracts is a way of hedging on the part of the carriers and suggests a belief that rates have peaked," said Mr McCown.