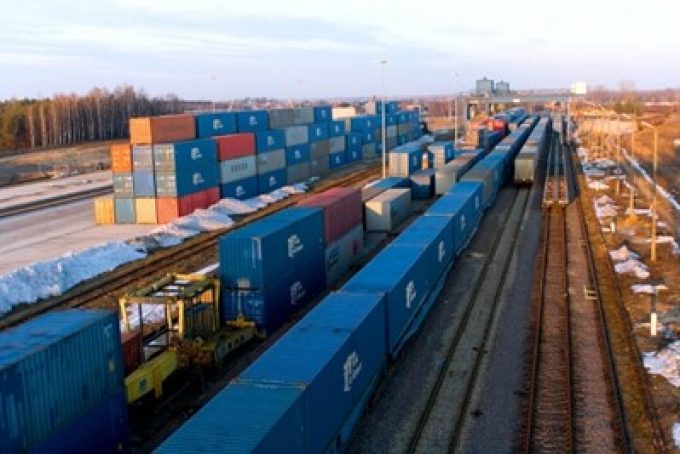 It's been another bumper year, so far, for China-Europe rail freight, but surging volumes are putting pressure on infrastructure and denting transit times.
According to China Railway Corporation, 2,497 freight trains ran during the first six months, up 69% year on year, with growth on target to reach 5,000 trains by year-end.
DB Schenker's Greater China chief executive, Christopher Pollard, said the 3PL operated services on all of the 15 regular lines running from China to Europe, the vast majority of which terminate in Germany, via Poland.
On average, the trains take 12 days to reach Poland, but 17 days to Germany – "two days slower than the lead time could be at best, due to efficiency issues along the route," he told The Loadstar.
"One of the main congestion hot-spots is in Malaszewicze, Poland. At this border terminal between Russia and the EU, gauges are changed which causes delays due to the lack of infrastructure there.
"In addition, wagon resources fall short at the terminal."
He said the capacity of rail infrastructure had failed to develop at the same pace as freight volumes, with gauge changes in central Asia also causing delays.
"As China and Europe use different track gauges to Belarus, Russia, Mongolia and Kazakhstan, each train must undergo at least one change of track during its journey, depending on final destination.
"A lack of cranes to transfer the containers to rail cars with the correct gauge and insufficient storage space can also cause bottlenecks," he explained.
Esmond Tam, marketing director at Hong Kong-based forwarder FS International, said the congestion problems at Malaszewicze had been going on for years.
"The delay consumes the advantages of Eurasia train transport and frustrates customers," he said, adding that train operators were now exploring different routes into Europe, including the Hungarian border-crossing at Chop, Ukraine.
However, with peak season approaching, Schenker's Mr Pollard said rail remained an attractive option for shippers.
"It offers highly competitive solutions, even to shippers demanding speed, reliability and safety, such as those in electronics, automotive, industrial and consumer goods.
"Freight rates can be double those for ocean freight, but one-third to one-fifth lower than for air freight, depending on the origin and destination," he added.
The number of backhaul trains destined for China are steadily increasing, too. There were 1,014 eastbound trains during the first six months of 2018, double that of the same period last year – but still less than half the number of westbound services, an imbalance due to the general trade disparity between China and Europe, said Mr Pollard.
"However, e-commerce is growing significantly in China and we believe that in one-to-two years, eastbound volumes will pick up."
Indeed, Chinese e-commerce giants Alibaba and JD.com have both begun using rail to transport high-value European goods into China.
Mr Pollard said China's transition to an affluent, middle-class society was boosting demand for high-value products, which in turn has added a "new dimension to providing logistics services in China, as it requires a new set of logistics skills".
Andre Wheeler, owner of Wheeler Management Consulting, said the growth of eastbound services would help to reduce China's subsidy levels for the railways.
"Eastbound trains are getting busier and it is claimed that the current network could soon function with reduced subsidies of US$1,000 per 40ft container from the current $4,000," he said.