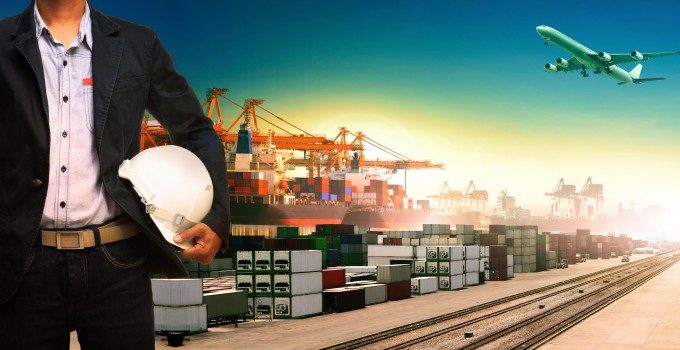 The spectre of port congestion and its withering financial impact on supply chains has moved to the UK, as a confluence of the migrant crisis, striking ferry workers and protesting farmers have closed motorways around Calais and halted operations at the port.
Congestion has had a huge knock-on effect on cross-Channel supply chains that today saw a 35-mile long truck queue on the M20, the UK motorway that connects Dover, and where transport authorities form Operation Stack.
The Freight Transport Association today said congestion at Dover and Calais, and on the cross-Channel ferry and Eurotunnel links, was costing the country's logistics industry £750,000 a day.
Yesterday showed how the various factors can intersect to cause chaos: French farmers protesting at the price of milk and meat set fire to tyres and closed main road routes between Calais and the south, while during the night, rail freight services through the Channel Tunnel had to be suspended after 100 migrants tried to get to Britain and the dead body of a teenager was found on top of a Eurotunnel train.
And tomorrow is traditionally the busiest weekend of the year on British roads, as millions of families begin their annul holidays.
FTA deputy chief executive James Hookham said: "Given the value of goods lost and the subsequent cost to business, these figures show that Operation Stack is not just an issue for Kent and the south-east of England, but a serious national strategic problem. This is the country's GDP and export figures standing still in these horrendous queues caused by the situation in Calais.
"It is simply not acceptable that industrial action in France can cause such chaos, impacting on the British economy. Calais has to be made a strike-free zone so that cross-Channel traffic can start moving again and Operation Stack can be lifted as soon as possible."
The congestion could however, prove to be a fillip for alternative ro-ro routes between the UK and mainland Europe. DFDS and the Scottish government concluded talks a couple of weeks ago that has resulted in a €6m investment programme promised for the Roysth-Zeebrugge direct ferry services operated by the Danish carrier.
The funds will go into fitting scrubber technology on the Finlandia Seaways that "cleans" its exhaust emissions and allows the ship to comply with recent environmental low-sulphur legislation while still burning cheaper heavy fuel oil (HFO), and also into developing the ferry terminal at Scotland's port of Rosyth.
Owner Forth Ports will invest in infrastructure at the port to facilitate the double-stacking of containers on board the vessel, increasing its freight capacity by an 300 lane metres.
Forth Ports chief executive Charles Hammond said: "The route is an important economic generator for Scotland, servicing the general, chemicals, food and drinks and automotive sectors. The infrastructural adjustments are about €1m and we expect this work to be completed in autumn."