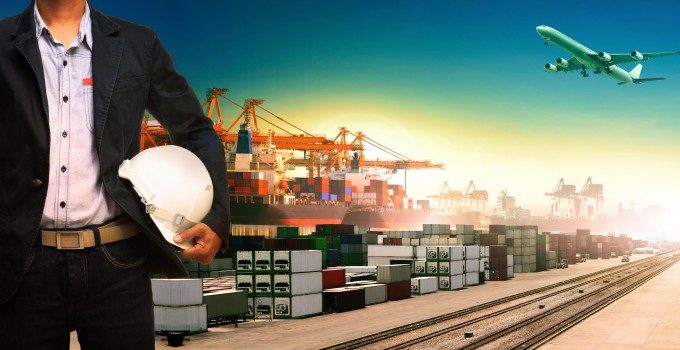 Air cargo alliances are picking up pace – as predicted in a market where mergers are now rare and partnerships relatively unexploited.
Following its joint venture between Japan and Europe with Lufthansa Cargo, ANA has won antitrust immunity for a proposed transpacific freight venture with United Airlines.
The pair are now able to work jointly on network planning, pricing, sales and handling in a deal likely to mirror that with Lufthansa, in which "metal neutrality" is the key to the partnership, according to the carriers.
ANA, which filed its application with Japan's Ministry of Land, Infrastructure, Transport and Tourism in November, said in a statement: "The transpacific cargo joint venture – the first of its kind between the US and Asia – would generate substantial service benefits for freight consumers. It would also enable United and ANA to compete more effectively with other airlines that maintain a significant presence in both markets."
United Cargo said they would be able to "offer customers a greater selection of routings and cargo space along with a wider range of service options".
Last week ANA appointed a new head of the Americas, who will also be responsible for cargo services. Hideki Kunugi, previously vice-president of purchasing, was part of the team which first started a dialogue with United and Lufthansa.
Lufthansa Cargo has repeatedly said it pursue other joint ventures, and revealed earlier this year it had an eye on the North American market. According to the US Department of Transport, cargo is already included in Lufthansa's antitrust immunity with United, but the German carrier told The Loadstar that the only active joint cargo venture was with ANA at present. It is to announce another JV later this year and there would be few surprises if United was one of its chosen partners.
ANA, meanwhile, told local press it was looking for a new cargo hub in south-east Asia for international cargo. Growing demand for Japanese products in the region has seen volumes rise.
In February – admittedly a great month for air freight and Japan's exports in particular – the carrier enjoyed a 16.3% rise in international cargo volumes, although domestic volumes fell 5.3%. In 2014 its international cargo volumes grew 119% to 601,297 tons, while mail increased by 106% to 27,312 tons.
ANA Cargo already has three hubs in Japan, Narita, Haneda and Okinawa, its main logistics hub, where it is trying to encourage customers to open distribution centres. It has a rare business model for the air cargo industry.
While its cargo is carried in bellies on continental routes, it operates 10 767Fs on its intra-Asian network, and is expecting two more aircraft, in June and January. Its aim is to gain from the rising e-commerce market in the region, and in 2009 acquired OCS, an express and courier company.
ANA Cargo itself is also a handler and freight forwarder, offering Customs brokerage and other logistics services. The carrier aims to be among the top 10 cargo airlines, in terms of volumes carried, by March 2017.
"We are focusing on being an express service provider and integrator," said Toshiaki Toyama, executive vice-president, global marketing. "Express and e-commerce is the focus."
ANA is also looking for partnerships with Asian carriers, it said this week, but did not specify whether that would include cargo.