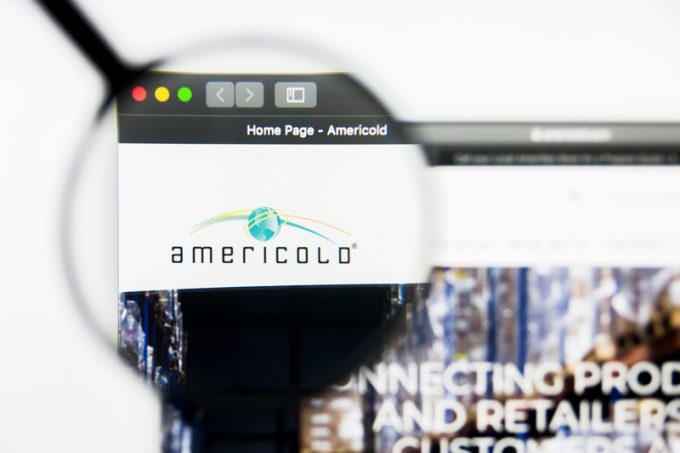 As earnings calls go, Americold's results announcement for the third quarter was a rather brief affair – it more or less started with the news that management would not take any questions from analysts.
The composition of the management team was another departure from routine earnings calls: Americold president and CEO Fred Boehler was absent, owing to his being sacked that day.
The earnings release, issued earlier, announced he had been fired, without cause, with immediate effect, and he had also resigned from the company's board of trustees. According to Nasdaq, Mr Boehler sold more shares in Americold over the past year, $3m-worth, than any other insider.
In his place, as interim CEO, the world's largest provider of refrigerated warehousing space nominated George Chappelle, a food industry veteran, while bringing in a headhunting firm to find a successor to Mr Boehler, who had led Americold for seven years.
Management offered no explanation for the sudden exit, merely stating it was not related to a disagreement with the board or management concerning corporate strategy or financial or accounting matters.
However, the results in the final quarter of Mr Boehler's tenure were not impressive. Revenue climbed 42.5%, to $709m, but net income dropped $7m, to $5.3m. On the other hand, this marked an improvement over the second quarter, when Americold's net result showed a $13.4m deficit, after operating income fell 59.5%.
The improvement in revenue in Q3 was largely driven by acquisitions. Net income, while beating Q2, has still not lifted the company out of the red. Its net result for the first nine months is a loss of $22.3m.
Occupancy of Americold's warehouses improved over the second quarter, but was still down from a year ago, and from pre-Covid levels, noted chief commercial officer Rob Chambers. The output of many food producers was at 80%-85% of pre-pandemic levels, he said, adding that the company was not expecting a return to normal levels before the latter half of next year.
And Americold has been buffeted by rising costs, primarily labour. To maintain warehouse staffing numbers, the company has raised wages, on average between 8% and 12%, but in some markets the increases were in excess of 20%.
"The cost of power has recently spiked in many geographics within our global network, particularly in certain parts of Europe and the US, and we anticipate continued increases in the near term," added Mr Chambers. The firm's expenditure on labour and power accounts for 70%-75% of Americold's total cost structure.
To address this, the company has been talking to customers about rate hikes, or has already taken some action, he said, adding: "We are confident that by the end of the first quarter of 2022 we will have materially re-rated our warehouse business."
The global perishables market has been going through challenging conditions. Harvests have been affected by adverse weather in several regions and by a shortage of workers to pick the produce. Supply chain disruptions – from difficulty getting hold of trucks and containers to move cargo to ports, while outgoing ships have faced delays at destination countries, caused by Covid-induced screening measures and labour and capacity shortages, not to mention drastically increased transport costs – have been a constant source of frustration and prompted many producers to pivot from international to domestic sales.
Nevertheless, Americold management remains upbeat, longer-term. The company has continued its expansion, most recently with the $59m acquisition of a new cold storage facility in Denver. It is the largest global player in temperature-controlled warehousing, now managing 1.4 billion cubic feet of refrigerated storage in 248 facilities on four continents.
This year, though, financial observers say it has not surpassed analysts' expectations in three out of the past four quarters, and ranks near the bottom of REITs. According to Seeking Alpha, a crowd-sourced content service for financial markets, Americold's net operating income margins "are exceptionally low compared with the REIT sector as a whole".