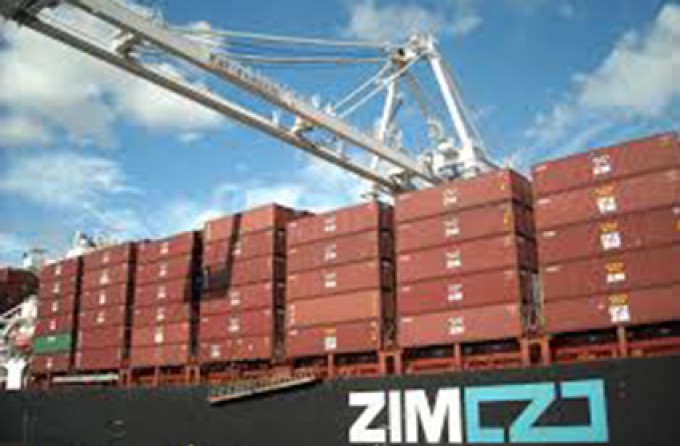 New York Stock Exchange-listed container line Zim is looking to accelerate its growth via acquisitions, after recording a net profit of $888m in the second quarter from a 44% increase in its liftings.
The Israeli carrier's Q2  profit was higher than that accumulated over the past five years.
Revenue for the second quarter was $2.38bn, compared with $795m in Q2 20, from carryings of 921,000 teu, with a well-above industry par average rate of $2,341 per teu.
Its net income at the half-year was $1.48bn (ebit $1.84m) and the company has significantly upgraded its outlook for an ebit of $4bn-$4.4bn.
President and CEO Eli Glickman said he was "proud" of the financial result and was "excited" about the outlook. He said the carrier's "outstanding performance" was "a testament to the proactive strategies we have implemented to capitalise on both the highly attractive market and Zim's differentiated approach".
Indeed, Zim's partnership with the 2M has been especially lucrative, on the back of which it has launched nine new services in the past year.
The robust cash generation has enabled Zim to pay down more of its debt, resulting in a leverage ratio of just 0.3x – the lowest in its 75-year history – invest $760m in new containers, commit to a number of long-term charters and be in a position to distribute between 30% and 50% of its net profit this year back to shareholders.
Nevertheless, Mr Glickman explained, Zim would allocate some of its war chest for M&A activity to boost its inorganic growth.
With the launch of the nine new services – including highly lucrative express premium offerings from Asia to the US, from Asia to Australasia and Asia to East Africa – Zim has grown its fleet from 68 vessels to 105, for a capacity of 420,000 teu. And it has an orderbook of 20 ships, for 220,000 teu, and now ranked the 11th-largest container line, it clearly has aspirations to jump up the league table.
In February, Zim signed a long-term charter agreement with Seaspan for ten 15,000 teu LNG dual-fuel powered vessels, and last month agreed a second charter for ten 7,000 teu LNG dual-fuelled ships, with an option for five more vessels.
On potential M&A targets, Zim EVP and CFO Xavier Destriau said the carrier was looking at "smaller shipping lines in the intra-Asia (including Australasia) and the South American trades".
"Depending on what is in our line of sight, M&A will determine the final dividend payable to shareholders," he said.
In line with its competitors, Zim believes the turmoil in the global supply chain, underpinning exceptionally high freight rates and turbo-charging carrier profits, will not improve any time soon. Mr Glickman described the disruptions as "anarchy", adding: "The congestion issue is here to stay and it will be some time before it is resolved."