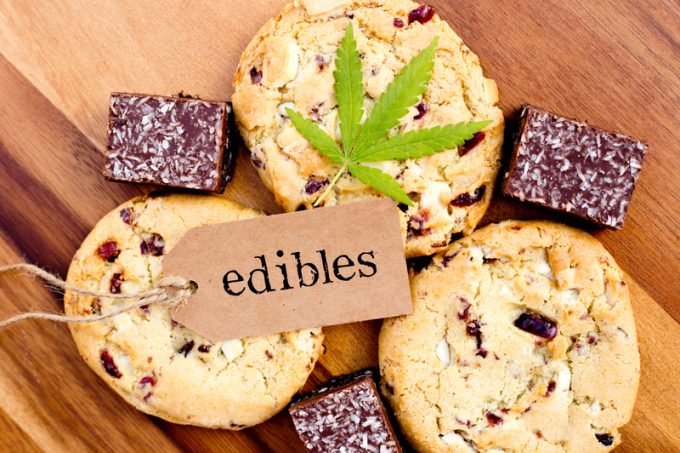 Chris Matthews, president of forwarder Rodair International, is bracing for a surge in airfreight across Canada in the run-up to October 17, when edibles of a special kind are set to take to the skies.
A year after legalising recreational use of cannabis last October, the federal government in Ottawa is allowing the sale of cannabis-infused edibles from licensed producers. 
"We'll see a lot of volume from now to October," said Mr Matthews, who also serves as chief operating officer. "October 17 will be a big day in airfreight." 
Sales of edible products of this nature are projected to reach C$4.1bn ($3.113bn) by 2022. In US states where recreational use of cannabis has been legalised, edibles make up about 12-15% of the market. 
Producers of cannabis have responded to the Canadian legalisation of recreational use with alacrity. Aurora Cannabis operates an 800,000 sq ft facility at Edmonton International Airport and is in the process of adding a second building with a footprint of 400,000 sq ft. The existing facility can produce over 100,000 kg a year.  
Rodair, being taken over by Rhenus Logistics, has built up a strong position in cannabis logistics and has set up a special division to look after this business.  
"It is a real growing vertical," Mr Matthews said. 
To secure steady flows of the new traffic, Rodair has partnered with Cargojet, Canada's largest all-cargo carrier, which has been moving cannabis regularly through its network since last October.
It has carried some smaller quantities of medical cannabis and performed a few charters carrying seedling plants to new production facilities in the run-up to legalisation. 
In the main, Cargojet provides linehaul to all major parcel carriers, from Canada Post to FedEx, UPS and DHL. In 2015 it added Amazon to its clientele. 
After four years of high double-digit growth, this relationship got a lot closer last month, when Cargojet signed a strategic agreement with Amazon.com NV Investment Holdings, under which the airline will issue warrants to Amazon to purchase variable voting shares that will vest based on the achievement of commercial milestones related to their business.
This will allow the e-commerce giant's affiliate to acquire up to 9.9% of the carrier's variable voting shares in a first tranche that will vest over a period of six and a half years, provided Amazon delivers up to C$400m in business volumes. It can obtain an additional 5% stake in a second tranche upon generating another C$200m. 
But at Rodair, the agreement was met with unease. 
"We're concerned once Amazon has an ownership position and its traffic keeps growing, what that's going to do to our supply of lift for our cannabis business," Mr Matthews said. "We're worried Amazon will leverage its ownership to secure priority for its product." 
Jamie Porteous, executive vice-president of Cargojet, dismissed such misgivings, saying the agreement with Amazon "shouldn't lead to any dilution of other business we get from other customers". 
"It doesn't give Amazon any additional priority of getting capacity or of boarding first," he continued. 
Mr Porteous acknowledged that Amazon had produced growth year after year, well in excess of Cargojet's other clients, but added that Cargojet could add lift if it were to come close to capacity – which he does not expect to happen for some time. 
And if Amazon were to press its case further down the road, it would risk antagonising the cannabis users of Canada – so some of its potential business would likely go up in smoke.