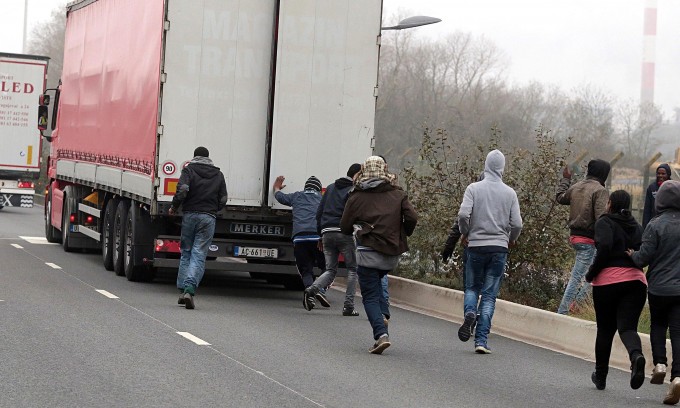 As European states begin to ease social lockdown measures, transport insurer TT Club has warned road freight operators to expect an increase in migrant smuggling.
It said that despite the more stringent road border restrictions imposed throughout Europe, truckers were still a principal target of people smugglers, and were likely to become a greater target as controls are relaxed.
"This might be a particular danger as regards potential movement into the UK," said TT Club managing director of loss prevention Mike Yarwood.
"Although cross-border freight services are still running during the Covid lockdown, and therefore providing opportunities to migrants, it is likely that there are large numbers of people currently unable to move who may want to cross to the UK, and will attempt to as the restrictions on movement are lifted, at first gradually and then fully," he added.
According to BSI Supply Chain Services and Solutions statistics, 86% of recorded people-smuggling incidents involve movement of cargo by road, which in the case of the UK also often involves a ferry crossing.
"Constant vigilance and awareness are the only ways to combat stowaways in these types of transport. Vehicles should be checked regularly en route to ensure that they have not been entered, particularly after stops when left unattended," advised Mr Yarwood.
TT Club also noted that people smugglers may also be diversifying the transport units –  while recent headlines in the UK press has focused on the use of small craft to make the short Dover Straits crossing, there was also an increasing use of unaccompanied containers.
"Pre-Covid there had been numerous incidents featuring the cross-channel route to the UK in the recent past, including the tragic case of 39 Vietnamese migrants found dead in a refrigerated road trailer last October.
"However, such events have not been limited to this type of cargo unit – as proved by the discovery in March of 10 Eritreans in a shipping container in Hull. The container was unaccompanied and was loaded onto a ferry in Zeebrugge," it said.
"Our first consideration of course must be with the well-being of the migrants themselves, who are often victims of criminal activities and whose lives are often at risk," Mr Yarwood said.
"In terms of the liabilities that transport operators are exposed to, however, TT Club is warning of potential physical damage to cargo, additional freight costs, vehicle and equipment detention, fines, penalties and reputational damage," he added.