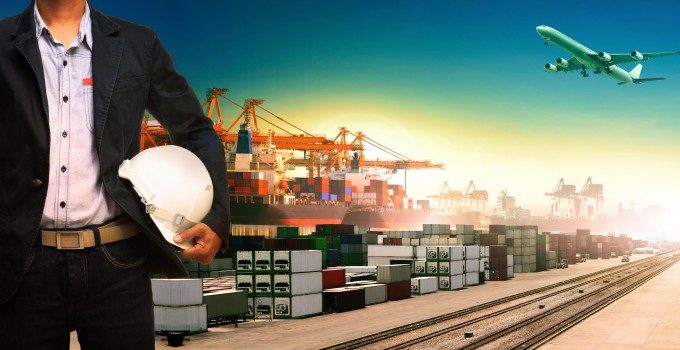 Bangkok Flight Services runs a pretty tight ship. With 1,000 tonnes of cargo a day, the warehouse is bustling with forklifts and dollies, packs of aircraft spares, flowers, live crabs (shifted within minutes to the cool store).
Huge sacks of textiles jostle for space with electronic goods, packaging neatly labelled with some of the most familiar brand names in the world. Transhipment boxes move effortlessly from the import to the export zone. Express packages turn slowly in a carousel, waiting for collection.
Rarely in this industry, the handlers build the loads and empty the ULDs – it's a hive of labour, electronically organised, with every shipment checked and double-checked against what appears to be a multitude of systems. Screens go yellow, then red, on duty managers' handsets if a potential problem is identified. (Which most of the time seems to be late delivery of equipment from the only other handler at Bangkok Suvarnabhumi Airport, Thai Airways.)
But  – without a doubt – the most remarkable thing is the paper. Reams of it, stacked from the floor, crowding tables. Piles of rubber stamps lie waiting to make their mark on each piece. And every  agent that comes in to pick up cargo carries a sheaf – with identification, air waybills, licence plate numbers.
"Just 7% of the exports we handle use e-air waybills," said general manager David Ambridge (pictured).  "And that's just because Emirates insists on e-AWBs into Dubai. On the import side it's 2% or less. And yet some 90% of trade lanes are e-AWB capable."
Since BFS began archiving its paperwork electronically five years ago, Mr Ambridge believes it has saved the company some 25 million sheets of paper – or around $240,000 in direct costs.
Once the paperwork has been scanned and filed, the paper is sold for recycling, with the staff getting the proceeds.
"If you think about the paper, toner, cartridges – you can cut direct costs out, and that's before you've assessed the extra efficiencies. Continuing with paper is unsustainable."
Mr Ambridge said that airlines had it within their power to insist on e-AWBs.
"Cathay and Emirates have both told customers they will only accept e-AWBs at their home hub. But why haven't other carriers done this? Lufthansa says it is a market leader. but it's not leading this. Why not insist on e-AWBs into Frankfurt? What's stopping it – and the others? It's always easier to blame someone else."
He suggested that the fault lay in part with legacy carriers, which had consistently failed to upgrade IT systems and introduce web-based booking models.
"IATA – instead of reducing the e-freight target – needs to insist. That's how Giovanni Bisignani [former IATA chief] pushed through ticketless travel for passengers."
BFS even has a 'call centre'  – a group of four desks to handle the inevitable calls from agents – even when all the information is available to them online.
But are handlers in a position to insist on change?
"Handlers could say 'we won't handle paper', or 'we'll charge a surcharge for it', but we can't because we'd be accused of collusion.
"My concern is for the industry as a whole. It is so reluctant to change, but someone has to be brave enough to force that change – 90% of tradelanes could do e-freight, but fear is holding back the industry.
"You have to shake this industry by the neck and say that it is broken. There is chance to fix it, but if we don't, shame on us."
The move towards paperless freight is tied in with the potential benefits for carriers if they allow web-based bookings.  The stream of poor results recently in cargo – which saw AirFrance-KLM Cargo make a loss of €202 million last year – indicates that something isn't working.
"Airlines are very slow to learn. They would rather make a loss than put their prices up.
"With low-cost carriers, the cost gets higher the nearer the departure time you are. With cargo, the nearer to departure time the cheaper it becomes, as airlines will give a spot rate. Why don't airlines put their capacity and price on the internet? Are they scared?"
Until they are brave enough to attempt change, however, Mr Ambridge and his team will have to continue with the endless supply of paperwork.
On the upside for the team, they get a nice meal from time to time from the recycling money. But you suspect that BFS would be happy to contribute that anyway, if it could only stop what appears to be the real business of air freight: shipping paper.