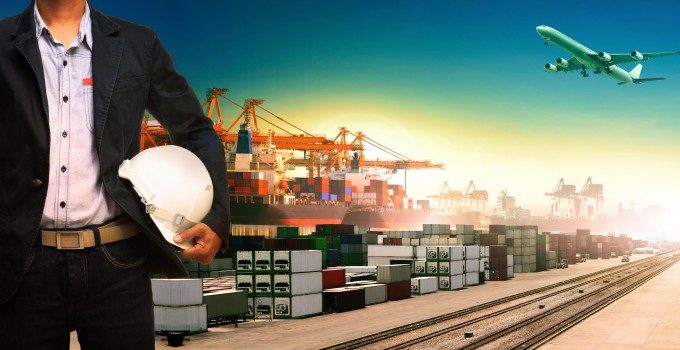 Forwarders are reporting that air freight rates ex-China to Europe have gone up by about 5% this week.
Of all the current restrictions on airlines around the world, perhaps the strangest is that airlines operating to 12 major airports in eastern and central China have been told to cut flights by 25% between July 20 and August 15.
One forwarder told The Loadstar: "Rates have been stable for the last few months. But the average cost is now around $3.75 per kg to the UK, having gone up roughly 5% in the last week on the spot market.
"You would expect August to be quiet, but this issue might keep them a little higher."
However, another Asia-based forwarder said: "We have noticed no increase in rates because of [the restrictions], … any increase is being experienced because of  the "slack" season, being not so slack."
According to Chinese state television channel CCTV: "Shanghai Hongqiao, Shanghai Pudong, Nanjing, Hangzhou, Hefei, Jinan, Wuxi, Ningbo, Qingdao, Lianyungang, Zhengzhou and Wuhan will be affected by high-frequency exercises conducted by another party. All airlines are requested to reduce flights by 25% and fliers are expected to face delays."
The move follows similar problems on July 14, when 100 flights were cancelled in Shanghai. There has been little reason given, except that "the airspace is occupied" – thought to be by the military.
And flights – and rates – around the world are likely to be changeable in coming weeks.
Iraq: the Iraqi Civil Aviation Authority appears to have lifted the ban on freighter flights into Erbil and Sulaimaini in Kurdistan.  Airlines were informed on July 10 that all-cargo flights into the region would be banned until further notice. Iraq's transportation minister said on Monday, however, that "it was decided to allow the cargo planes to resume their flights from the Kurdistan region's airports".
Israel: Ben Gurion airport in Tel Aviv was last night "in chaos", one local forwarder told The Loadstar. The US Federal Aviation Administration yesterday ordered all US airlines which fly to Tel Aviv – Delta, United and US Airways – to halt flights for 24 hours after a rocket landed just a mile from the airport. Cargo rates are expected to soar temporarily.
The European Aviation Safety Agency followed suit, "strongly recommending" that airlines stop operating to and from Tel Aviv. KLM, Air France,  Lufthansa, Swiss, Air Canada, Alitalia and EasyJet have all cancelled or suspended operations. Freighters are still operating ex Tel Aviv, via Europe into and out of the US, with slight delays of four or five hours, according to one forwarder. although Lufthansa has cancelled today's freighters, and won't resume all-cargo operations until Saturday. Despite pressure from airlines in recent days for authorities to be more active in monitoring airspace in conflict zones, British Airways is one of the carriers which has decided to continue to operate there, as is El Al. Spot rates will no doubt rise considerably. The Loadstar will give a cargo update later.
Turkey: There are no flight bans, but Turkish Airlines has told customers not to deliver special freight to Istanbul between July 26 and July 30, over the Ramadan feast. Customs will be closed and it is asking not to receive perishable or live animal cargoes between those dates.
Istanbul has suffered severe congestion in recent weeks., with three-week delays in some cases for transhipments. A spokesman for the Turkish confirmed to The Loadstar: "Due to exponential growth of the carrier, Turkish Cargo found itself in a temporary situation in which demand outstripped capacity. Since then, interim measures have been put in place to prevent recurrence of problems until such time that the carrier's new 43,000 square meter Istanbul Cargo Center is completed in the coming months."
Libya: The FAA has also banned US airlines from flying to Libya, where airspace has effectively been closed. Fighting continues at Tripoli Airport, where 15 aircraft have been damaged or destroyed so far, including five from Libyan Airlines' fleet and seven of Afriqiyah's.
According to Afriqiyah Airways, there are no flights from libya to Europe or Turkey until further notice. Turkish Airlines has announced that it has cancelled Benghazi flights until July 30, Misurata flights until July 31 and Tripoli flights until August 31. BA has cancelled its Tripoli services until July 31.
The FAA has also prohibited flights in eastern Ukraine and Crimea, as well as prohibiting flights below a certain altitude in Iraq and Somalia.