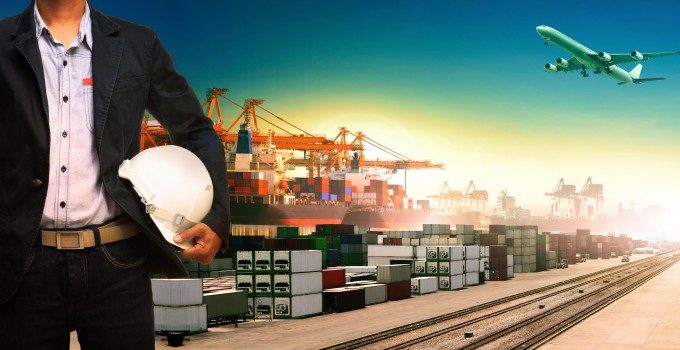 High-end manufacturing and retail companies in the UK risk losing their competitiveness without additional investment into London Heathrow Airport, according to new research by the Freight Transport Association (FTA).
A report, released today, outlines the significance of air freight to the UK economy – showing that it accounts for 40% of UK imports and exports by value – and reveals that Heathrow (LHR) is critical to its supply chains, in particular to companies making high-value goods.
"Around 39,000 freight jobs have been created in the UK as a result of the air cargo industry, and most of those are clustered in the Heathrow area," said Chris Welsh, FTA director for global and European policy.
"Science parks and high-end engineering also tends to be based in places like west London and Cambridge to take advantage of connectivity through Heathrow. You start to lose competitiveness as LHR becomes eroded, and high-end manufacturing becomes more vulnerable vis-vis competitors in countries like Germany, France and the Netherlands, where they have invested in airport infrastructure."
As the UK airports debate grows louder following the government's decision to launch an Airports Commission to study where investment in aviation infrastructure should be made, the FTA has backed an option to boost services at Heathrow, the UK's only hub airport.
"UK supply chains are dependent on robust systems. Industry is keen to use regional airports, but what came out strongly when talking to our members was that they are heavily dependent on Heathrow," added Mr Welsh.
"The high level of connectivity is greatly valued. But LHR is at 98% capacity, and the lack of resilience in the system is becoming evident in terms of flight delays, and freight in particular can miss out.
"The problem is going to get worse unless there is investment."
The issues covered by the report, entitled Sky-high value – the importance of air freight to the UK economy, will be debated at the forthcoming Multimodal 2014 event in Birmingham, which for the first time will host an air freight pavilion, as the UK's air cargo industry starts to form a more cohesive body, in line with other countries.
The Airports Commission, headed by Sir Howard Davies, has published three shortlisted options: adding a third runway at Heathrow; lengthening an existing runway at Heathrow; and adding a new runway at Gatwick. It is also examining a plan to build a new airport on an island on the east coast – although there is some suspicion that this is included for political, rather than practical reasons.
While the FTA said it "broadly" backed the initial findings of the Commission, Mr Welsh added that it did have some concerns.
"One thing that is slightly worrying is that the Commission didn't really fully understand the hub concept. We got the feeling it didn't think a hub was so important, and failed to understand that hub airports attract a wide range of services, including transhipment, which can build critical mass at an airport."
He added that air cargo tended to be overlooked in favour of passenger travel – an accusation which could also be levelled at Heathrow itself. The airport rarely mentions freight in its communications, fails to answer questions on cargo operations at the airport and is believed to have just one part-time cargo manager. The airport's "horseshoe" cargo area, which saw 1.4m tonnes of freight in 2012, according to the latest published figures, is notorious for its creaking infrastructure and dangerous layout.
"There does seem to be a growing recognition at LHR that it needs to promote the benefits of air freight to the economy," said Mr Welsh. "The industry is predominantly backing Heathrow as it is a very important freight airport, and a natural asset, and LHR is understanding that better. The industry does not want to jeopardise Heathrow, as UK PLC will be the main loser if that happens."
The UK air freight debate will be held at Multimodal at the NEC, Birmingham, on April 30, following a presentation by HRH Princess Anne on Transaid and humanitarian logistics. But it's not just royalty attending – DP World has invited former football star Kevin Keegan to the event, which is free to attend. What more could you want?