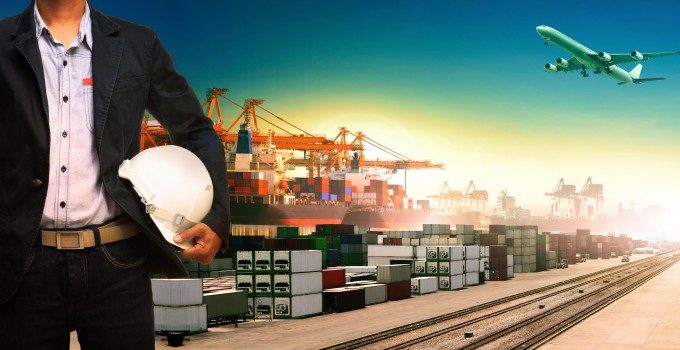 To say that Air France-KLM is troubled is an understatement: its strategic options are few, and none of them may prevent it hurtling to the ground.
This is a massive headache for suppliers and investors, but could also be a great opportunity for rivals of the Franco-Dutch flagship airline.
Mounting debts, countless strikes and a slew of profit warnings have contributed to value destruction, with the shares down more than 35% from their one-year high of about €12 in April 2014. In the last quarter, industrial action has gone hand-in-hand with losses in its core passenger business, which is faced with stiff competition, squeezed between long-haul carriers from the Middle East, and short-haul budget airlines in Europe.
Just before Christmas, following its third profit warning in half a year, management announced the deferral of delivery of 10 Boeing 777s.
So it looks increasingly likely that Air France-KLM will need to raise fresh funds in order to continue to operate as a going concern in the next six to 18 months.
The problem, however, is that neither a rights issue nor large divestments would be easy to carry out, while new partnerships seem out of question. After all, why should Etihad, for instance, bother to bail out Air France-KLM?
Divestments
As it said in its 2013 annual report, Air France-KLM has been paying particular attention to restructuring its cargo unit by downsizing the full freighter fleet and rolling out new commercial initiatives.
With revenue of about €3bn, cargo sales amount to 12% of the group's total, so cargo could be an important source of funding if the business was sold.
That holds true if cargo was valued in line with the group's trading multiple for annual sales, in which case it would fetch a valuation of about €1bn. However…
It's unclear where buyers will come from, even if they managed to negotiate a steep discount, although Atlas Air – some of its senior executives have strong ties with KLM – was reportedly interested to make an offer in mid-2014.
In order to cut part of its huge cost base, Air France has exploited the spare capacity offered by the bellies of passenger aircraft, which now carry 80% of the total cargo, according to the company's annual report. So, aside from traffic rights, not much would actually be up for grabs.
"In 2013, one of the most important levers involved combining the capacity and revenue management of the group's operators – Air France, KLM and Martinair," the carrier said less than 12 months ago.
Soon after, one recurring question has emerged: will its air freight subsidiary Martinair be divested at all?
Boston Consulting and Goldman Sachs have been investigating options, and they'll likely be the sole winners – whether a sale occurs or not.
So, here at The Loadstar, we rule out large divestments, but a residual 2.2% stake in Amadeus could fetch up to £300m or so, while a few more millions could be raised from the sale of other small holdings. Such disposals won't move the needle, of course.
Cash call
Barring proceeds from disposals, then a rights issue becomes increasingly likely in the next 18 months.
There is one massive hurdle. According to our calculations, a cash call would likely have to amount to up to €1.5bn – almost the entire market cap of Air France-KLM – to properly fix the balance sheet and bring net leverage down to a more reasonable level. Any placing would have to be done at, say, a 30% to 50% discount to Air France-KLM's market value, which would sink the stock.
Even under such a scenario, which may appeal to opportunistic investors, significant market appetite remains unlikely, however, for a company whose short- and long-term competitiveness and viability should not be taken for granted, and whose equity value has halved since it listed in the late 1990s.
Between 2011 and 2013, the carrier generated about €2.9bn of cash from operations, but capital expenditure totaled €4.4bn over the period, which testified to a business that needed a comprehensive overhaul of its operations. A proper restructuring has never taken place, and forecasts for 2014 and 2015 are not encouraging, either.
Air France is a money pit, and that's why its Dutch partners in the venture may want to find a way out of the investment – but it is too late for a U-turn in strategy.
The merger has never been compelling, and it could be argued that the sooner the group is broken up, even just above liquidation value, the better. IT is unlikely that the French government would easily let it go – despite it being unable to prevent the longest industrial action in France's airline history, and the fact that taxpayers' funds could instead be invested in infrastructure to boost GDP.
For Air France-KLM, one humiliating option would be to approach EasyJet, whose equity valuation would benefit from less competition in France.
Other rivals are closing the gap, meanwhile, so the next few quarters could prove challenging at best – and there may be more than pride at stake here.
There is an argument that plummeting oil prices may provide relief to shareholders, but last month, when Air France-KLM tweaked down guidance for ebitda by €200m (about 12% lower, based on estimates for the year), it added that it enjoyed "a limited fuel price effect in the fourth quarter, in view of the continued decline in the crude oil price which has fallen by more than that of jet fuel, of the structure of the procurement contracts and of the fuel hedging portfolio."
UPDATE: After The Loadstar's story was published, yesterday Citi investment bank said it was placing 9.9 million shares in Spanish technology company Amadeus on behalf of Air France, equivalent to 2.2% of Amadeus share capital. The net proceeds of the transaction amounts to €327 million.