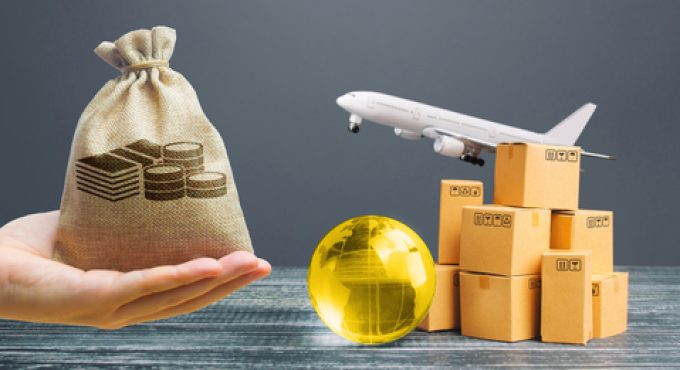 There are lots of little bits and pieces of air cargo news today: first of all, following the stories about CMA CGM Air Cargo pulling its US services, one reader sent in a promotional offer from the French carrier.
Apparently it will resume flight operations using an A330F from Paris Charles de Gaulle to Chicago on 29 December. Its promotion lasts until 31 January.
Interestingly, capacity is still being sold by GSA group ECS – presumably in advance of the start of the AF-KLM deal. CMA added that it was "at your disposal, to answer your intra-US requests (which we serve in trucked solution from ORD)".
But why CMA didn't respond with this to all the media asking about its US services is anyone's guess…
And late news of the peak has come in. Not really a 'peak', more a minor pre-Christmas rally. According to the TAC Index, "air freight carriers have enjoyed a modest pre-Christmas bounce in prices". The Baltic Air Freight Index was up 5.1% in the week to 19 December.
The TAC Index said it was driven by a jump in rates ex-Shanghai, up 14.5%, week on week, and up 10% to both Europe and the US from Shanghai. Rates out of Frankfurt also rose, up 6.1%, while Hong Kong was up 5.1%.
However, as if on cue, George Edmunds, general manager freight commercial for Cathay Pacific Cargo, sent out a customer letter saying "we expect headwinds in the air cargo market to continue in the short term until supply chains in the Chinese mainland become more stable, and inventory levels in key consumer markets reduce".
It added: "We think global economic effects will linger, certainly into Q1 23, but as the Covid-19 policies on the Chinese mainland start to ease – and there are encouraging signs – it will help normalise supply chains."
 There may be 'encouraging signs', but there is also some disruption. TAC noted bad weather in Anchorage, plus "rumours of transpacific capacity shifting to other markets".
And the labour shortage – and illness – continues to blight Europe, issues not confined to Menzies. Lufthansa Cargo sent customers a note this morning saying "the irregularities in cargo handling at Frankfurt and Munich are continuing".
The carrier said the disruption was, in part, a consequence of the recent very cold weather and an "extraordinary reduction in staffing levels of our handling partners at Frankfurt Airport and Munich Airport, due to a high rate of sick leave".
As a result, the carrier will only accept cargo due to fly within 24 hours. It has also embargoed AVI (live animals) and AVP (ornamental fish, worms and crab larvae) out of Munich until Thursday 11.59pm.
The carrier also warned it was "experiencing an exceptionally high number of customer inquiries", resulting in "long waiting times".
While it told customers the detail, Lufthansa Cargo told media this morning, in an "airfreight trends of 2023" article: "Although there will continue to be strained supply chains, partly due to global dynamics, Lufthansa Cargo, nevertheless, expects increasing freight capacities to help ease the situation in the coming year. Above all, the continuous increase in passenger flights and the outlook for a reopening Asian market allow us to look to the future with confidence."
CEODorothea von Boxberg said: "Recent years have shown that global trade is resilient and there continue to be growth markets. Air freight has always been dynamic and volatile. Flexibility is, and will continue to be, in demand."