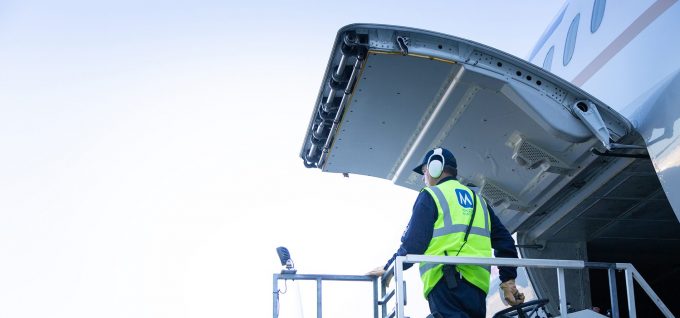 Menzies has been commended for communicating with the community at Schiphol Airport, where it is facing delays and queues owing to a lack of staff.
The handler has had to bring in new measures to try to reduce queues at its station at the Netherlands airport.
"It is only Menzies with difficulties," said Maarten van As, MD of Air Cargo Netherlands, "but sometimes the queues effect the whole south-east part of Schiphol.
"It is causing long delays at certain times, especially Friday evenings, for truckers who have to load or unload at Menzies.
"The situation has the full attention of Menzies management, and they are open to telling the community what is going on."
Menzies put out a statement last week noting "largescale staff shortages".
It explained: "We have a relatively high absenteeism rate and many unfilled vacancies. The renovation and renewal of IT systems have also been delayed, so that everything comes together and our employees experience all kinds of unforeseen problems behind the counter, in the warehouse and at the office.
"Finally, the pressure of local and international exports has also increased recently due to strikes in other countries. This results in queues, which we find very annoying.
"We are doing what we can, but it is very difficult at the moment to steer everything in the right direction."
The handler said it was adding staff from elsewhere; would add traffic controllers and extend gate openings; and it is offering an application premium of €250 for a new employee and a registration premium of €1000.
And it asked forwarders and truckers to "spread the deliveries as much as possible".
Robert Fordree, EVP Cargo, Menzies Aviation, said: "There are workforce challenges across Schiphol Airport due to the changing labour market, with many workers moving away from the airport.
"In our cargo operations, we are mitigating the impact as much as possible with agency labour and bringing in support teams from our other European operations. We are also thinking outside the box and looking further afield beyond Amsterdam and the Netherlands to bring in workers from across Europe."