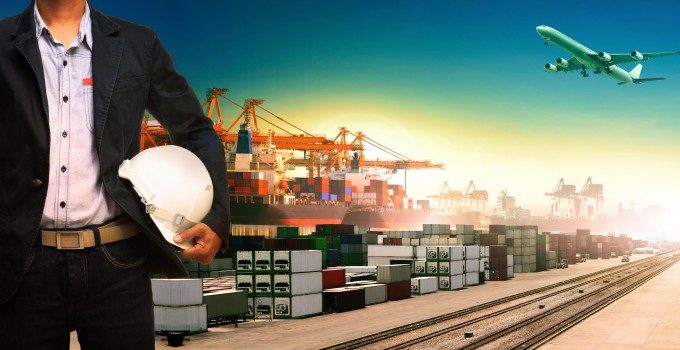 Players in the air cargo industry without a digital strategy for the future face a competitive threat from disruptive technology, delegates heard yesterday at a conference at Air Cargo Europe in Munich.
"A digital business model is not just for growth but for survival," said Marcus Fromm, managing director, Accenture Freight. "Time is running out. We can't wait another 15 years. There needs to be action now, and far outside the scope of the industry's circle."
Speakers agreed that the industry should be talking to companies outside freight to avoid a technology threat which could involve e-commerce transactions and the way air freight is booked and sold.
"We have to talk with new players – we don't have the level of knowhow to do all the things we want to do," said Frank Naeve, programme manager e-cargo for Lufthansa. "Ideas are out there, and we need to work with parties that allow us to take the next step. But the question is, who do you work with for the right solution? And is there a big disruptive force outside of the family?"
Kuehne + Nagel has launched a booking platform designed for small and medium-sized shippers, FreightNet (pictured), which allows customers to get a quote, book and ship with the ease of a consumer transaction.
"We wanted to achieve a way to help smaller customers interact easily with a large forwarder," said Tim Scharwarth, executive vice-president air logistics. "Quotes were taking too long, especially for imports. And our customers are becoming younger. They are changing and are used to using Amazon and Facebook."
Noting that Kuehne+ Nagel had relations with companies like Alibaba and Amazon through its contract logistics business, Mr Scharwath added: "They find the ability to give quotes quickly interesting. It takes us away from talking about rates and surcharges. So it is not just for SMEs – we can use the same technology for big companies."
He added that although increasing numbers of sea freight booking portals were launching, particularly in the relatively simple FCL sector, there were fewer in air freight.
"But they will come, so we need to tackle it.
"FreightNet is the first step. We need to stop those from outside the industry coming in – so we need to do something early enough to stop disruption. And I think forwarders need to take responsibility, as they are the ones talking to customers."
One of the challenges for the industry was the lack of investment available, noted the panelists. "There are some big budgets and we need to invest in IT infrastructure," said Mr Scharwath. "But we are a low-margin industry so it's hard to support it."
Mr Naeve added: "There are a number of bottlenecks, and one is finance. But the others are how we integrate change into our landscape and the human resources required. Finance is actually the least of those challenges – the brainpower and implementation of new processes will be a massive change."