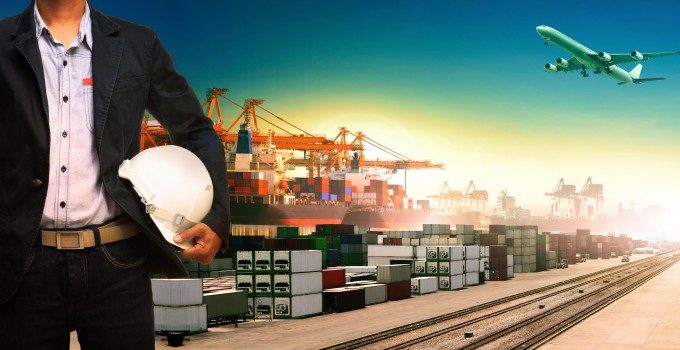 The top 20 global forwarders have lost some ground to smaller companies, according to new data published by WorldACD.
While 19 out of the top 20 retained their position, year-on-year, for the first four months of the year, their yields fell 12%, while smaller forwarders were down 10%.
And the top group's combined share of worldwide revenue fell from 45.1%  to 44.4% – only six top companies saw revenue increase in the period.
The air cargo market, however, is depressed after its earlier highs this year. One forwarder told The Loadstar the market was "on its knees" as WorldACD showed that yields have continued to fall, losing some 11% of their value since this time last year – and it is expected that they will remain low.
"Yield has gone down big time, because fuel prices are down," said Denis Ilin, executive president of AirBridgeCargo, talking to The Loadstar last month. "But the impact of yield going down is much bigger – it's not offset by the benefit of lower-priced fuel.
"Fuel will not remain at this level forever, and costs will go up – but yields will stay down. There will be a gap," he predicted.
In volume terms, April saw a 6% slide from March, although the Asia-Pacific trade, which has had a good run this year, saw volumes stay flat as the transpacific continued to do well, with year-on-year figures beating worldwide averages.
While European carriers lost ground in all origin points except Asia-Pacific, Virgin Atlantic Cargo claimed it was enjoying good transatlantic business, especially up to April.
"Outbound to the US was extremely busy in the first quarter; the strong dollar helped volumes, but yields were more or less flat," explained senior vice-president cargo, John Lloyd. "In March we had outbound load factors of 99% – on average they are 78%. And Atlanta is performing better than expected.
"It has softened off a little," he conceded. "But it would be nice to think it will recover and there will be a bit of a peak at the end of the year.  Without maindeck capacity we can be stronger in terms of pricing, which helps."
While the strong dollar helped Virgin, American Airlines noted that currencies were currently its biggest challenge.
"The biggest impact for us has been the strong dollar against the euro and the Brazilian real," said Jim Butler, president cargo for AA. "We have to be aggressive in markets where we need to be."
WorldACD reported that Asian carriers saw 7% growth in the first four months, while Middle Eastern airlines rose 9% and, together with African carriers, recorded a 13% rise in perishables. North American carriers, meanwhile, saw a 26% hike in pharma traffic – something Mr Butler added he was "very excited" about.
Rates, predictably, fell in April, by 0.7 points, according to Drewry's Air & Sea Shipper Insight, taking its east-west air freight price index to its lowest point in more than a year.
"Compared with the same month last year, average rates fell five points, indicative of underlying market weakness rather than seasonal factors," noted the consultancy.
"Drewry expects air freight pricing to remain stable through May and June, but some softening is anticipated thereafter, as carriers release additional passenger capacity to cope with the northern hemisphere summer holiday season, which will add to the availability of bellyhold space."