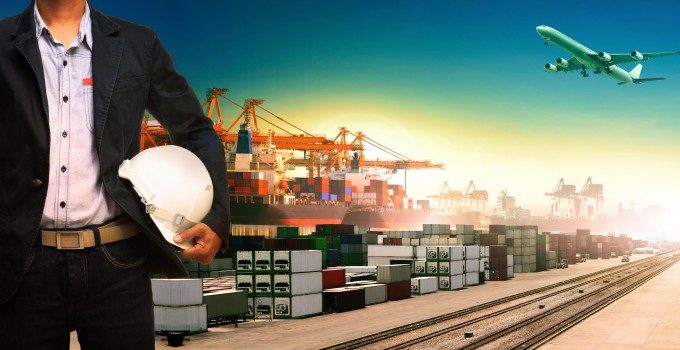 Europe has been at the centre of allegations over air cargo weakness for some time. But research out today shows that, as an export market, it hasn't fared quite so badly after all.
"Europe is the only origin region showing a year-on-year yield improvement to all other regions," noted September analysis from WorldACD. "It may come as a surprise that origin Europe tops the revenue growth charts, showing a very healthy 7.8% growth year-on-year."
All other regions have seen a decline in yields, "making Europe single-handedly responsible for the fact that worldwide dollar-yields hardly dropped over the first three quarters", it added.
But, in case anyone thinks Europe is on the mend, as a destination it remains bleak. The continent saw the largest revenue drop, of -13.7%, compared with three years ago, while growth this year has been below the worldwide average.
While overall, September's figures showed improvement in both volumes and revenues globally, there remains weakness and rates were flat, agree analysts.
Drewry admitted last week that its anticipated air freight rate rise in September had failed to materialise, with rates stagnant, suggesting "some softening in underlying demand relative to capacity". It noted, however that it still "expects to see stronger pricing development on the back of some uplift in demand from the traditional year-end peak season".
Revenues, according to WorldACD, rose 6%, with traffic out of Asia Pacific, up 7.7% , and North America up 6.6%. Volumes increased worldwide by 6.6%, although yields fell by 0.6%.
IATA's analysis, also out today, is less buoyant. Its figures show air freight volumes rose a more modest 5.2% in September, picking up some pace after August. It too saw better growth in Asia Pacific, up 5.7% in volume terms.
Europe, it said, had seen freight tonne kilometres fall by 1.6% in September, which it attributed to Air France strikes and the Ukraine situation. And it noted that Latin American carriers had failed to capitalise on rising exports, revealed in the latest trade data – carriers saw just a 0.3% rise in volumes.
Specific cargo had a better month – with revenues from the perishables sector up 9% and pharma up 16%, said WorldACD.
IATA warned that the longer-term forecast for airfreight remained patchy.
"The outlook for … volumes has started to look better again for some regions, but the extent of future gains could be limited. Latest trade data show volumes are expanding at a stronger rate than earlier in the year, but still at a slower pace than global economic growth. Business confidence indicates slightly stronger global growth when compared with levels in Q1, but improvements have stagnated again due to the presence of political and economic risks.