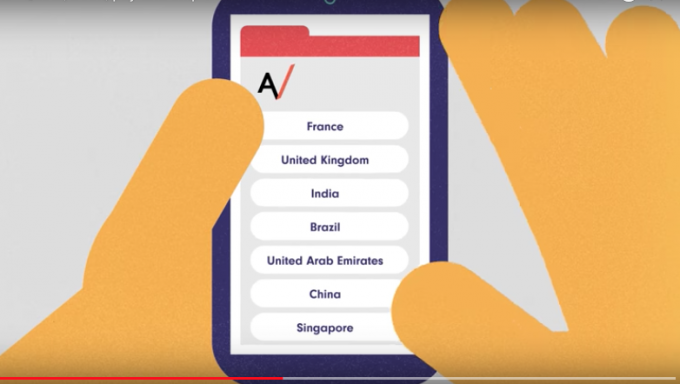 Agility is the latest forwarder to offer customers an online booking platform, designed to cater for SMEs' air, ocean, FCL and LCL loads.
Shipa Freight has been piloted since the middle of last year and is now fully launched after gaining understanding of customer needs during the test phase.
The platform has access to "hundreds of thousands" of tradelanes, with instant quotes and a booking and payment facility, although it does not yet indicate available capacity. It also offers a compliance engine providing detailed documentation needed for any tradelane.
Agility follows companies such as Kuehne + Nagel's FreightNet and Damco's Twill, in launching an online service, but the Kuwait-headquartered LSP insists its offering is different.
"Shipa Freight has been built with SMEs in mind, which is a large proportion of business," explained CEO Toby Edwards, "but it is a segment that has traditionally not received much attention from forwarders.
"It is aimed at SMEs that need 24/7 access to rates, the ability to complete a full transaction online, one place to go for instant access to all shipping information and expect immediate answers to their freight questions from a dedicated online support team.
"It's very easy to get a quote without a long and complicated sign-up process and [customers] can share a quote or download it easily. There is an automatic history of all previous quotes, an easy and simple way to modify a previous quote and the ability to regenerate an expired quote," he added.
Shipa Freight claims to have a wide range of dynamic rates available, which can change on a daily or even hourly basis, although air quotes retain a two-week validity and ocean quotes keep for four weeks.
"Pricing is driven by a rate database that countries are responsible for," Mr Edwards told The Loadstar.
One of the biggest gripes against online booking platforms – in particular those driven by tech companies rather than forwarders – is the focus on cost over service. But Agility says it has factored-in those concerns.
"We believe that having access to a global rate database 24/7 and the ability to complete a booking completely online will provide the "value" customers are looking for.
"This is backed up the global network of GIL, which provides the years of experience and knowledge that are needed to move freight around the world. If a problem occurs, our employees will know how to fix it," explained Mr Edwards. "There are 6,000 operators ready to support around the globe. A 24/7 online customer support team is also available to help customers with questions."
Shipa Freight has restrictions on volume and weight in place, but for more complex requirements teams are on hand to provide solutions.
There are also multiple payment options, including credit card, cash, bank transfer, or online credit application.
Agility has long championed its tech abilities, and has been quietly working on this project for some time. Developed in-house by Agility's AES software development team in Hyderabad, the framework enables the company to constantly test and refine the product. The company would not be drawn on the cost of the project, however.
Mr Edwards added that while it is currently designed with SMEs in mind, "in the future more functionality will be added".
Mr Edwards, who was formerly marketing manager for Agility, added that a replacement for his former role would be hired shortly.