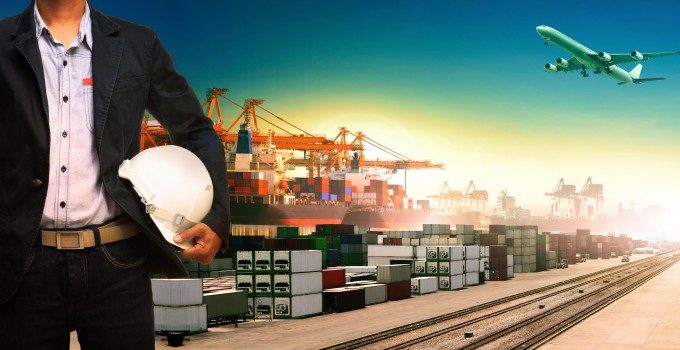 Air-France KLM's cargo division made an operating loss of €202m in 2013, despite cutting freighter capacity by a bigger-than-planned 11.5%.
Reporting 2013 results today, the troubled airline grouping said it lost €1.8bn overall last year – 50% more than in 2012.
New CEO Alexandre de Juniac is making progress, though, as the carrier posted an operating profit of €130m, the company's first in three years.
The cargo results, however, are best described as "a sea of red", with literally the only positive being that costs were down, meaning operating losses were €28 million smaller in 2013 than in 2012.
It appears Air-France KLM, which was described by Bloomberg this morning as Europe's biggest airline (debateable: Lufthansa, IAG and EasyJet are all worth two to three times more) would be better off without its cargo business.
Despite cutting freighter capacity – Air France and KLM now operate eight cargo variants of the B747 and two of the 777 – overall freight capacity at the 363-aircraft carrier fell only marginally, as more belly space became available.
In a statement this morning, management said: "Unit revenue per available tonne kilometre (RATK) declined by 6.3% and by 4.2% on a constant currency basis. Against this, unit cost was reduced by 6.6% and by 4.9% on a constant currency basis, but was insufficient to meaningfully reduce losses.
"Additional turnaround measures were announced in October 2013, which are in the process of being implemented."
Mr de Juniac said the company was benefiting from his turnaround strategy and pointed to group earnings before interest, tax, depreciation and amortisation, or ebitda, which were also around €1.8bn.
He said Air-France KLM was on track to hit €2.5bn of ebitda in 2014. That matters because the lenders and investors the company so badly needs will measure debt, and therefore credit-worthiness, as a multiple of ebitda.
A big chunk of the difference between an ebitda of €1.8bn and a net loss of €1.8bn was a tax impairment, but the chasm between the two measures really focuses attention on the carrier's biggest problem: financial debts of €9.6bn. Total liabilities are more than €23bn.
Mr de Juniac hailed as "significant" a €618m reduction in net debt to €5.35bn, but that  reduction is not entirely as it seems.
Part of the net debt improvement is indeed a reduction in debt, albeit a small one, and the company has boosted its actual cash pile by €200m, but it also records  €200m in 'cash pledges' which sound more like promises than actual money.
Either way, in a conversation measured in billions, hundreds of millions is small change.
If reports in La Tribune are to be believed, Air France-KLM's answer to this problem will be to sell €1bn of new shares later this year. That will reduce liabilities if the company uses the cash to partially pay off debts, but even if debts are not repaid, the carrier will end up looking like a less-leveraged company and more attractive investment proposition.
A bold financial strategy certainly seems to be sending Air France-KLM on the right path as far as investors are concerned, but in practical terms, it is having little impact on passenger or cargo figures where revenues per passenger and tonne-kilometre are both down.
That suggests Mr de Juniac's only real option is to cut costs faster than revenues are falling, and that type of strategy is easier to write than execute, especially in France where AF-KLM is again trying to negotiate its way out of a pilot strike planned for this weekend.