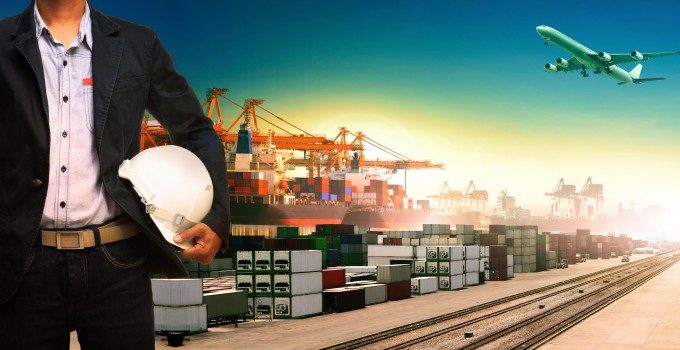 Carriers which, through no fault of their own, have been unable to comply with the forthcoming ACC3 European security requirements, can apply for an extension of up to six months, it has been agreed.
At an aviation security meeting in Dakar, Senegal, last week the European Commission, following talks with the African Air Transport Association, decided that carriers hampered by their governments, or by other reasons beyond their control, will have up until January 1 2015 to comply.
The EU has sorted countries into 'red' or 'green'. Countries on the 'red' list can still apply for 'green' status, which exempts them from the need to validate.
The news will be welcomed by carriers in several countries whose governments have complained about ACC3 validation requirements. It is thought that South Africa had reservations, but possibly the most vocal opponent has been Russia, which is said to have forbidden its carriers from becoming validated.
One source close to the process told The Loadstar: "Russia says it is not willing to comply with the EU Commission's ACC3 requirements and insists that it should be considered a 'green' country because it has very stringent security requirements (for example, 100% screening of all cargo). In addition, the EU and Russia mutually recognise each other's programmes."
A European Commission spokesman told The Loadstar this month: "Russia did not formally request an exemption, and we have not received any direct information to that effect, but we have received indirect reports from industry confirming that Russia has declared its intention to refuse aviation security validations."
This is a position that would threaten the ability of carriers such as AirBridgeCargo Airlines and Volga Dnepr to carry cargo to or from Europe after July.
"An air carrier may not fly cargo or mail to the EU on the routes for which it does not have ACC3 status," added the EC spokesman.
Green list status is given to countries which pass a risk-based assessment which takes into account issues such as whether current security standards comply with ICAO rules.
While he could not comment on Russia's ACC3 status, Mike Woodall, IATA's project leader cargo security independent validation, said that Russia was a signatory to ICAO standards and all IATA members had high security standards.
"There are a lot of countries not on the 'green' list. Some are more bothered than others. Some believe they have a strong security policy. And there are two countries that are very vocal in that category.
"Some states are upping the ante by suggesting in ICAO circles that they are unhappy with ACC3, and in light of the EU measures will adopt tit-for-tat measures.
"IATA's position is that members don't want tit-for-tat regulations. It's better to work on it bilaterally. Carriers shouldn't be punchbags in the middle. There are some very high level negotiations going on to resolve outstanding issues."
While Russia is believed now to have applied for green status, it is unclear whether, in current circumstances, the EU would allow it.
"Clearly, some states have issues that may be beyond aviation," said Mr Woodall. "There are politics at play. It is a difficult area to second-guess, given the current political climate."
Russian carriers will no doubt be applying for the extension if the country doesn't make the 'green' list, but this could trigger other problems, said one well-placed source.
"Some of the non-Russian carriers, which have already done their ACC3 validations for technical or other stops in Russia, may not be too happy about that."
For reasons of confidentiality and security, it has been difficult to ascertain which companies and countries are ready for ACC3, added Mr Woodall.
"Visibility is limited. But the extension is an option that IATA welcomes. The Senegal meeting has unblocked some African issues, but did cause delay.
"Anecdotal evidence suggests that most agents are passing the process and demand for validators has gone up. We are reasonably confident now, especially given the extension for those carriers which were unable to comply."
Volga Dnepr and AirBridgeCargo Airlines declined to comment.