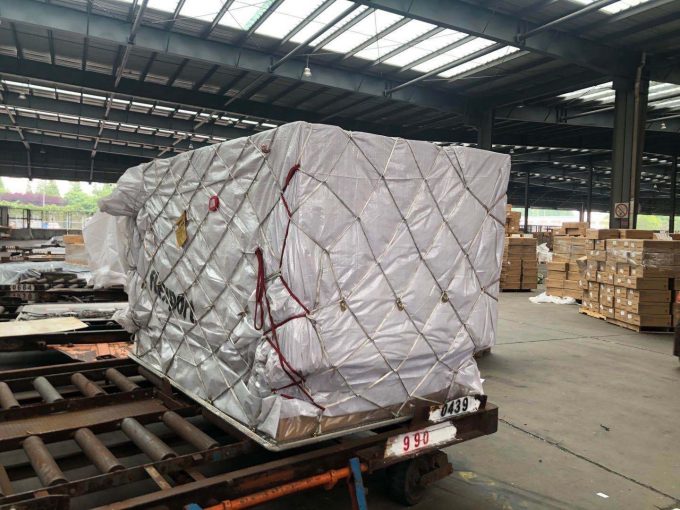 LONDON, July 14th, 2020 —365 Healthcare today announced the successful delivery of 16.5 tonnes of PPE equipment to the UK National Health Service (NHS). The shipment was supported by Flexport.org through its Frontline Responder's Fund.
As a consequence of the Global Coronavirus outbreak (COVID-19), demand for critical PPE equipment has soared, and as medical suppliers work relentlessly to meet this demand, supply chain issues have affected their ability to deliver vital equipment.
365 Healthcare has been dedicated to supporting its customers across the UK and Ireland, and through partnering with Flexport has delivered 16.5 tonnes of PPE equipment to the NHS including 3.2 million protective face masks. The shipment marks the first UK air charter funded by donations made to Flexport's Frontline Responders fund, which has raised £6.4 million to date.
"During these exceptional times, our UK teams have worked diligently to enable us to support our customers and partners through the COVID19 pandemic. We are delighted that this vital equipment has been received by the NHS, and the frontline workers who need this equipment the most." Said Alex Bonthrone at 365 Healthcare.
"Our partnership with Flexport.org has enabled us to overcome the difficulties faced as a result of  global supply chains disruption, whilst supporting the cost of the delivery through Flexport's Frontline Responder's Fund."
Organisations from around the world have offered their support to alleviate the supply issues of vital PPE equipment, through donations of medical supplies and money to the Frontline Responders Fund. Globally, the fund has awarded $8.1 million (£6.4 million) to support the shipment of over $94 million (£75 million) worth of PPE.
Donations from individuals and organisations have made these deliveries possible, amongst these was a generous donation from the former governor of California, Arnold Schwarzenegger: "Doctors, nurses and hospital staff are the real action heroes of this crisis. I just play one in the movies. We have an opportunity and a responsibility to provide them with personal protective equipment right now to keep them safe as they fight this virus, so when I heard about Flexport.org's plan, this was a no-brainer to me."
You can donate to The Frontline Responders Fund here.