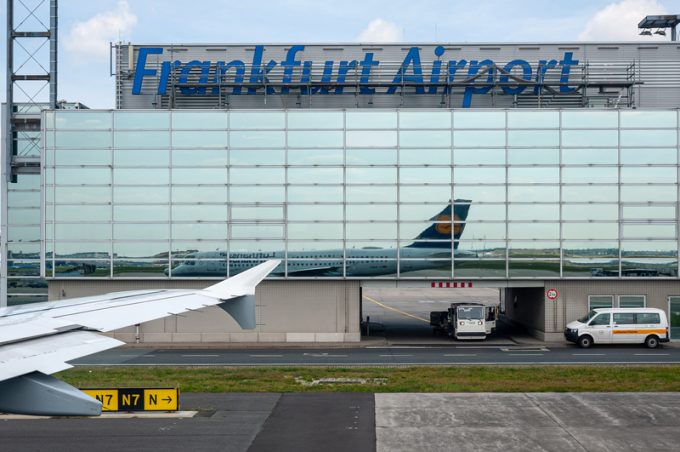 Fraport, operator of Frankfurt Airport, is to cut up to 3,000 jobs, according to a report in German paper DVZ.
While Fraport has yet to respond to the claims, DVZ claimed that some 14% of jobs at the operator were at risk.
Employees were told at the end of May that the airport expected traffic volumes in 2023 to be 15%-20% lower than in 2019, necessitating cuts that will mainly be in traffic-dependent jobs, such as ground handling, with some 1,800 handlers expected to go.
In a letter to airlines at the end of May, seen by The Loadstar, Alexander Laukenmann, senior executive vice president, and Simone Schwab, senior vice president, wrote: "Our industry is currently traversing the worst crisis in the history of aviation. Entry bans and restrictions are continuing to massively impede air traffic.
"As a result, we have all been catapulted into an unprecedented situation that is no fault of our own. We were among the first airports to rapidly but systematically scale down our infrastructural capacity as far as possible.
"During the initial and subsequent phases of this ramp-down, we did everything in our power to minimize costs, also with you in mind. At present we have hardly any revenues and very little leeway for reducing costs further."
Noting the current uncertainty in the market, they added: "We are all still pretty much flying by the seat of our pants."
They continued: "We know that we're making heavy demands on you as our customers in this situation, of necessity. Above all, we ask for patience and understanding on your part – we're facing enormously complex challenges. No one really knows yet how traffic volumes might develop as we rev up again."
As one airline executive noted to The Loadstar: "So many words, so little information and content."
However, he added that Fraport had taken "good care" of its cargo operations for years.
"They really have tried to acknowledge that this market is valuable and worth exploiting."