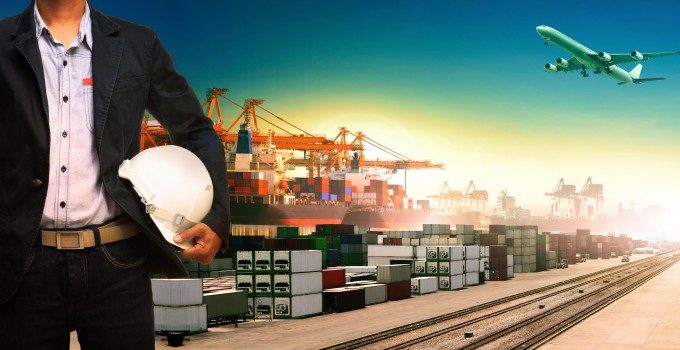 US freight forwarder CH Robinson, which has hitherto specialised in the intermodal business, is expanding in the faltering ocean and air freight markets by aggressively pursuing market share and expanding its operations in Europe. In an earnings call last night, in which the company reported that total full year revenues rose 9.9%, with ocean seeing a 27% rise and air a surprising 13% jump, it also revealed it was hoping to grow in Europe.
"We have a commitment to Europe, despite the difficult environment," said John Wiehoff, chairman and CEO.  "We have high expectations."
Last year the forwarder acquired both Chicago-based Phoenix and Poland's Apreo Logistics, with the acquisition of the former used to explain how the company's Q4 figures saw air freight revenues rise 81% and ocean 98%. Excluding the acquisition of Phoenix, revenues rose 13% for ocean and 19% for air.
"In 2012 we continued to grow our market share and we continued to aggressively sell," said Mr Wiehoff.
However, he added, market share would not be gained at the expense of profitability.
"Today, while our margins are being compressed, we feel very comfortable with the profitability of the entire portfolio. There are some companies that are more focused on market share and less on profitability. If the market stagnates, we would back off growth if we couldn't be profitable… our market growth is adding a lot of value."
He explained that air freight rose as a result of combining volumes and co-loading. "It's all about the consolidation dynamics," said Mr Wiehoff. "We co-loaded with multiple customers. We were very small in air and Phoenix's ocean business is larger."
With CH Robinson's main business in domestic US trucking, the company reported that LTL outpaced growth in truckloads.
"We have better momentum in that business and we hope to see significant growth."
The company also hopes to be in a good position to benefit from the trend for US companies to near-source in Mexico, and it confirmed that it was already seeing supply chain shifts. "There has been some shortening of the supply chain in the last couple of years. We are very successful in Mexico, so if there is a significant increase in manufacturing we will benefit from that. The increase in LTL also works with shorter supply chains which have more frequent services. We're well positioned to evolve with the shippers."