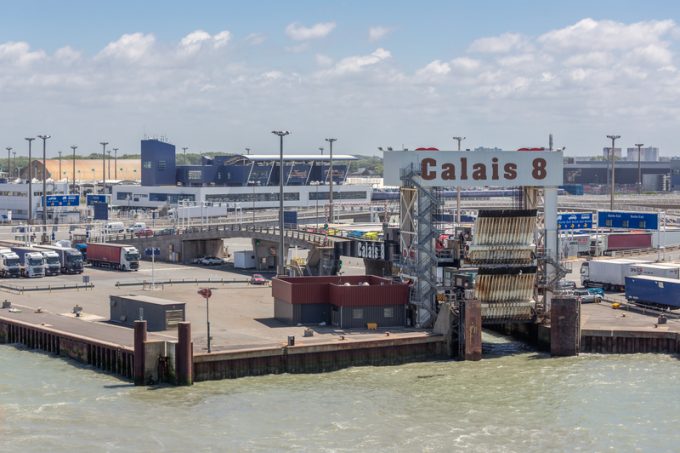 A newly released UK government paper has reignited fears that UK-continental Europe supply chains could face severe disruption if the UK crashes out of the EU without a deal. 
The Yellowhammer document, written at the beginning of August after the new exit deadline of 31 October was established, outlines the government's "worst-case scenario" in the event of a no-deal Brexit and was made publicly available yesterday. 
It warns that although French authorities in Calais and other UK-facing ports have built the infrastructure and IT to handle customs declarations, only a minority of hauliers were similarly prepared. 
It says: "On 'day 1 no deal', 50-85% of HGVs travelling the short Channel straits may not be ready for French customs. The lack of trader awareness, combined with limited space in French ports to hold 'unready' HGVs, will fill the ports and block flow. 
"The worst disruption to the short Channel straits might last for up to three months before it improves by a significant level to around 40-70% (due to more traders getting prepared), although there could continue to be some disruption for significantly longer. 
"In the event of serious disruption, the French might act to ensure some flow through the short Channel crossings." 
It says the delays might last as long as six months, which would have an impact on medical and veterinary supplies, and adds that industry stockpiling would not be able to match the four-to-12 weeks' stockpiling that took place in March this year in the face of similar concerns. 
"Air freight capacity and the special import scheme is not a financially viable mitigation to fully close risks associated with all UK veterinary availability issues due to border disruption," it says. 
It predicts that fresh food supplies from the EU could be similarly impacted, as well as fuel supplies, particularly in London and the south-east of the UK. 
RHA chief executive Richard Burnett said the document was no surprise: "This is what we've been talking about for the last three years; we've been consistently warning that no deal will mean disruption at the border and across the supply chain as firms get to grips with unfamiliar processes.
"An increase in energy from the Government has been welcome but it needs to throw all its weight into minimising the impact leaving the EU without a deal will have on the economy."
Richard Ballantyne, chief executive of the British Ports Association, added that the document was clearly "about mitigating disruption at certain ports, not avoiding it". 
"Ports are, of course, only one part, albeit an important component, of the logistics chain. We rely on others – freight forwarders, hauliers, agents, government agencies – to also be ready for what is an unprecedented level of change potentially coming in with little or no notice. It is clear from the document that this remains a significant concern across the logistics chain. 
 
"There remain questions for operators using both accompanied and unaccompanied roll-on roll-off routes, but the government has designed a number of mitigating measures which will help importers temporarily, in the short term.  
"Operators will need time to plan for any longer-term solution, so some kind of transitional period will be needed for any type of Brexit that deviates from present arrangements," he said. 
Meanwhile, the Freight Transport Association expressed alarm at the potential for fuel shortages, a risk hitherto unmentioned. 
It said: "We are still very concerned by the risk that fuel supplies could be impacted, considering this would affect the movement of goods both domestically and internationally. At no point in the past three years of negotiations has any indication of this nature been made to us or our 18,000 members by government."