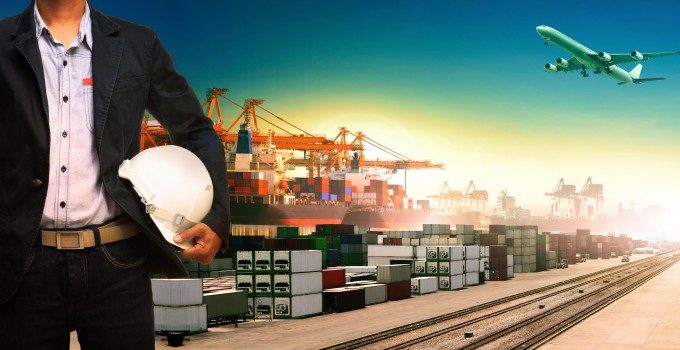 Mixed news from China. This month the government is expected to sign off a huge RMB10trn ($1.5trn) package to boost China's technological industries, including biotechology, high-end equipment manufacturing and next generation IT.
And as the remnimbi appreciates, the Chinese have a greater international spending power. Managers at China Southern Airlines are expecting to see increased inbound cargo traffic this year, soothing the problematic imbalance.
They also have no fears about the export markets, despite the possibility of a slowdown. And IATA is predicting 11.7% growth in air cargo.
Much of the business will be in western China. Talking to Airline Cargo Management this month, senior vp cargo for China Southern Luo Laijun revealed that some 20 million notebooks will need to be flown out of Chongqing this year, with an average daily freight volume of 350 tonnes.
And it's not just Chongqing, a city and municipality of some 32 million people.
Chengdu is the capital of Sichuan, a province of about 83 million people, famous for its mouth-paralysing spice, short men who eat chillies for sport, and pandas. But it's turning its attention to more prosaic, and, possibly, profitable activities.
Foxconn, the largest manufacturer of Apple products, started production on iPads at its new Chengdu plant in December, while rival Compal Electronics also plans to make notebooks, PCs and mobile telephones in Chengdu. MediaTek, a leading semi-conductor company, has also set up a factory in Chengdu, which is currently served by freighter flights from Air China Cargo and Jade International. A new freight facility in Chengdu Aviation Logistics Park opened last month, cementing Chengdu airport's position as the sixth largest air freight hub in China, which last year saw volumes of 432,000 tonnes.
According to Want China Times, Taiwanese companies beset by high labour costs and a lack of skilled staff, are fighting for space in the western province, with some 70 Taiwanese IT companies now registered there. The news site also claims that a total of 175 companies out of the Fortune 500 currently have operations in Sichuan, while 150 have operations in neighbouring Chongqing municipality.
And the bad news? Not only did interest rates rise recently, for the second time in six weeks as China celebrated its entry into what is  – astrologically speaking – meant to be a stable year. But this followed the decision to set aside more bank deposits as reserves in a bid to rein in inflation – for the fourth time in just two months – which could see as much as Rmb360bn ($54.6 bn) in liquidity wiped from the market. Which, of course, could put the brakes on the manufacturing sector. Lucky, then, that $1.5trn is soon to arrive instead.
It might be time to toughen those tastebuds for a touch of Sichuanese technology.