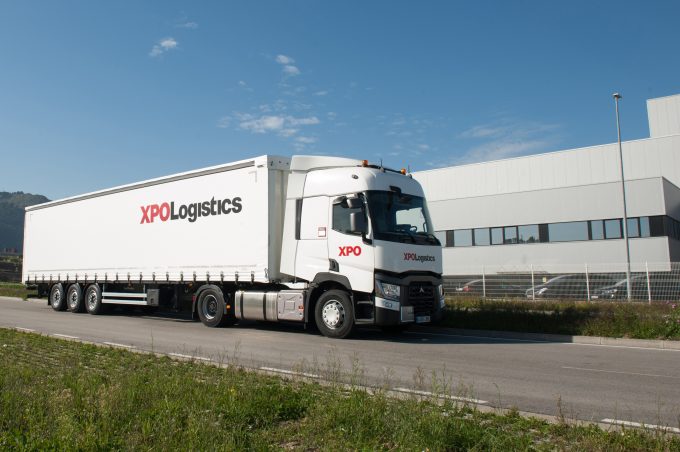 While other forwarders' financial results  appear to have been propped up by soaring yields in air freight, XPO Logistics is in a different category.
It saw revenues fall 17%, to $3.5bn, in the second quarter, with a net loss of $132m. Adjusted net loss was $57m, on adjusted ebitda of $172m, compared with $445m a year earlier.
It anticipated its adjusted ebitda for the third quarter at about $350m.
That figure excludes $50m of restructuring costs and $46m of integration and transaction expenses, related, said XPO, to "the company's terminated review of strategic alternatives".
Some $48m in costs was related to Covid-19, while XPO generated $214m from operations and $121m in free cashflow.
XPO chairman and CEO Brad Jacobs said the company had beaten revenue and adjusted ebidta expectations, and was pleased with its "notably high cash flow from operations".
He said: "The ramifications of Covid-19 dominated the second quarter. Business trends improved across our segments and geographies as the quarter progressed, and continued in July.
"We've seen a recovery take hold in Europe and start in North America. E-commerce continues to be our strongest tailwind, benefiting contract logistics and last-mile. Our last-mile network in North America generated year-on-year revenue growth of 3% in the quarter, with a net revenue margin of 37%."
Its two main divisions, transport and logistics, both recorded declines in revenue, the former by 22% to $2.13bn, with an operating loss of $15m, down from a profit of $243m a year earlier. Adjusted ebitda was $146m, down from $362m. But yields in North American less-than-truckload grew by 1.9%.
Adjusted operating ratio in the LTL sector sank 90.1% from 80.3% in the year-ago quarter, as revenue in the unit, excluding fuel, fell 20.7% to $792m from $999m. The drop in LTL revenue was driven by a 19% decline in pounds per day shipped, while shipments per day fell 15% to 45.6m.
Logistics revenue fell 8%, to $1.4bn, which was in part, it said, due to Covid, but also to the elimination of low-margin business. Operating loss was $43m, compared with an operating income of $61m a year earlier, while adjusted ebitda was $83m, down 39%.
Corporate expenses, meanwhile, grew from $46m a year ago to $83m.