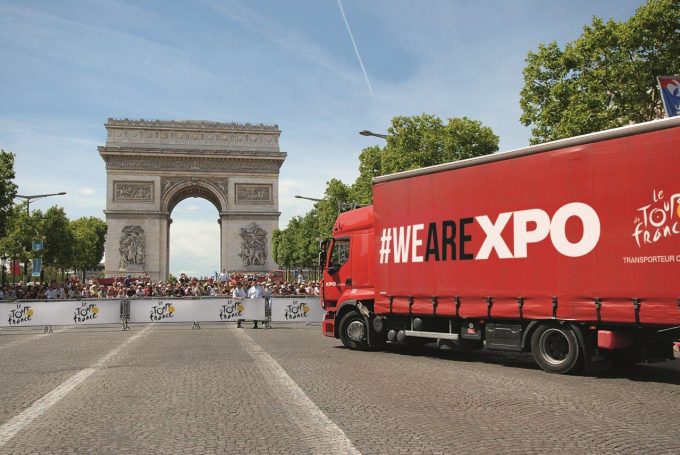 XPO Logistics has denied that the sale of its US trucking arm to TransForce is the precursor to a wider sell-off of its asset base, and said it remains firmly committed to running the old Norbert Dentressangle trucking network in Europe.
In an exclusive interview, XPO Logistics chief executive Bradley Jacobs today told The Loadstar: "In Europe we are 100% committed to keeping the assets and the network that we operate."
Last year, XPO significantly grew following the acquisitions of firstly Norbert Dentressangle for €3.5bn, and then Con-way for $3bn, turning what had hitherto been an asset-light company into one with a significant fleet of trucks and trailers.
"Even though the Con-way truckload business is a good business, with 3,000 trucks it is only the 19th largest truckload company in the US, whereas we are number one or two in almost all our other business lines," Mr Jacobs continued.
The truckload sale to Canada's largest trucking firm, TransForce, amounted to $558m for a unit that had annual revenues of around $535m per year. It included 3,000 trucks, 7,500 trailers and 29 locations.
Mr Jacobs added that in the US some 150,000 shipments per day are run through XPO's brokerage business, with a tiny fraction of that being transported on XPO's own assets.
"The network capacity of our brokerage is 38,000 road transport operators and over 1m trucks. We had just 3,000 trucks prior to the sale."
However, that is not the case in Europe, he said.
"In contrast, in Europe we are the largest trucking firm – we have the largest fleet and the largest network and we completed committed to maintaining that."
A second rationale for the sale was the XPO's need to restore its balance sheet, which has built up significant levels of debt, which has amounted to as much $5.1bn after some five years on an acquisition trail that has taken it from a small truck brokerage operation to an international logistics company that is on course to deliver a year-end EBITDA of $1.265bn in 2016.
"From a financial and strategic perspective it strengthens our balance sheet and improves our long-term growth profile. In addition to deleveraging, the sale reduces our annual capex requirements, increases our return on capital, and lessens the cyclicality of our operations," he said.
However, Mr Jacobs also said that the sale was unconnected to the July sale of a large block of shares by the Public Sector Pension (PSP) Investment Board, which runs the pension funds of many Canadian public sector workers.
PSP held 13.6m shares – equating to a 12.4% stake – in XPO, which it had progressively acquired since September 2014 in a price range of $30-$50 per share. However, in July it sold 4m shares at $26.20, booking a loss on the transaction, and left some in the industry to question whether XPO was coming under pressure from investors.
However, Mr Jacobs told The Loadstar: "The PSP sale was completely unrelated to the sale of truckload to TransForce."