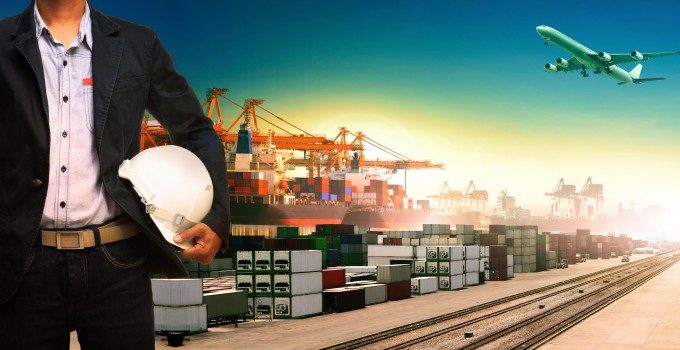 World Airways announced yesterday, on the eve of its 66th birthday, that it had operated its last flight on Wednesday.
The airline has laid off 325 employees – but sister passenger carrier North American Airlines hopes to continue operations.
Following owner Global Aviation Holdings' entry into Chapter 11 protection in November – less than a year after it exited a previous bankruptcy proceeding – on Tuesday, its main creditor stopped the funding after it defaulted on a loan.
CEO John Graber told employees yesterday: "Without that funding, [World] no longer had the money needed to operate.
"As we've told everyone for some months, there are no other lenders or potential partners in the marketplace who will back World."
He added that it had happened "so quickly", and that there were "unanswered questions", according to local media.
A second restructuring attempt was triggered by the cancellation of $54m of forecasted revenue in 2014 from its biggest customer, the US military. The October US government shutdown exacerbated problems for the company by delaying payments.
World's grounding follows last year's closure of rival Evergreen, casualties of a significant downturn in contracts from the US military – both airlines were part of the Civil Reserve Air Fleet (CRAF).
One source close to CRAF told The Loadstar that the military was using less civil capacity for a number of reasons, including a perceived lack of value in used equipment in Afghanistan and a belief that any new wars would be fought differently, with different equipment, as well as pressure on military budgets.
The source added that Evergreen and World, which had a fleet of just four aircraft this year, had failed to "diversify from military work, because the revenues were so good.
"We saw Evergreen continue to be a major supplier to the military using very old 747s, whereas a more commercial company like Atlas would never be competitive in the commercial sector using this equipment. When military budgets dried up, there was no room for them to go to the private sector because they were just not competitive."
While passenger charter airline North American hopes to emerge from bankruptcy soon, the closure of Global's predominantly cargo arm raises doubts over other CRAF cargo carriers. The source said other competitors in the field would also find the going tough this year.
"National and Kalitta are being very aggressive in the repatriation of equipment to the US, but it's not clear where they go when that is completed. Atlas still has an ACMI business, using 747 400s and 747-8s, and even for it, life will not be easy."
The end for World Airways came as something of a surprise, as last month Global Aviation won court approval to sell itself to its lender, private equity firm Ceberus Capital Management. A 'stalking horse' auction was set for last Wednesday, during which subsidiary Ceberus Business Finance was to sponsor the restructuring plan, forgiving some debt in exchange for all the new equity.
Potential buyers had to offer at least $35m to repay Ceberus, which was owed $39m and had provided more than $50m in its latest bankruptcy financing. The winning bid was due to be approved on March 25.
However, the financing failed to come through, forcing the company to close World Airways.
World's chief operating officer, Eric Bergesen, said: "The battle to save World has been difficult. A lot of people have worked hard to try to save our airline. Despite this regrettable outcome, I sincerely thank each of our employees for their dedication and continued support as we attempted to build a future for the company."
Despite repeated requests by The Loadstar in recent months, the (normally helpful) US Department of Defense would not be drawn on whether any funding would be allocated to CRAF airlines to prevent further closures, or what it expected to spend on CRAF airlines this year.