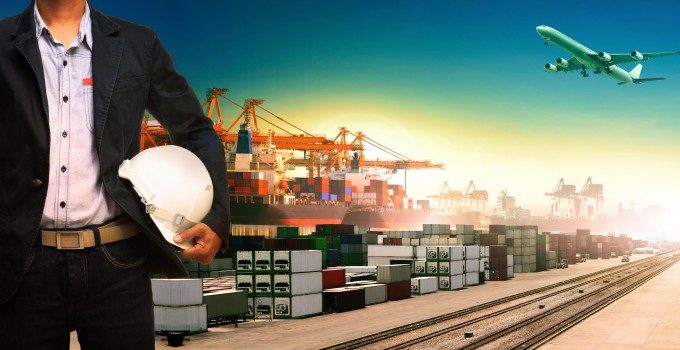 An example of just how poorly container shipping lines communicate with shippers was underscored last week, at the TOC Container Supply Chain event in Rotterdam, when a major shipper gave a vivid insight into a recent supply chain debacle.
Tomi Puolakka, regional logistics director of the EMEA region for tyre manufacturer Goodyear Dunlop, related how his company was one of the shippers caught up in the chaos which followed a fire in some containers stowed on board the 13,000 teu Hanjin Green Earth, as it transited the Suez Canal on a northbound passage on 1 May.
"Shippers understand that things go wrong – we work in logistics. What is crucial is what is done after something has gone wrong and how is it rectified, because there is a customer at the end of the supply chain who is paying money to get their product and they are really not that interested in what happened," he said.
On 4 May, an incident alert was sent from the carrier to Goodyear Dunlop's global procurement team. Goodyear then asked the carrier if it had any cargo on board the vessel. The next day the carrier replied that two containers were on board.
"The following day, my freight forwarder tells me that we actually have an additional 22 containers on board the vessel. We asked the carrier to verify, and on the same day the carrier replied that we actually had 32 containers on the ship.
The next message from the carrier was an advisory that the fire had been extinguished and there were no major issues, with the vessel now sailing to another port – which ought to have provided some relief, but was in fact where the chain of communication became intractably confused.
"From a shipper's perspective, my first concern is, what I am going to tell my customer? Once I know what is in those 32 containers, and what state they are in, I can work out which of my customers are impacted, which is going to suffer delays and what alternative shipments of the same product I need to arrange.
"So it would be interesting to know what the condition of my cargo is," he said.
But the company received no further information until five days later, when it was simply told that the vessel was sailing to Spain from Port Said.
"An ETA was issued, but there was no information on the status of the goods. We persisted but there was no more information until we were notified that the vessel had arrived in Spain and was then proceeding to Hamburg. That was on 25 May.
"That day, we also received a message saying that the vessel was due to arrive in Hamburg on 25 May. I'm not an expert in maritime shipments but that seems pretty quick to me."
After receiving a correction that the vessel would arrive on 27 May, and that a survey of the cargo had begun, the silence resumed.
At the beginning of June, Goodyear Dunlop was informed that 31 containers had arrived in Hamburg.
"Presumably the other one was still in Spain," said Mr Puolakka.
"Then we began the procedures in terms of damages; what can we claim, how we will be compensated, and so on. But this is almost a month after the initial incident.
"We understand things go wrong but what do I tell my customers? That we are asking and asking but we really don't know what the condition of the cargo is because our carrier won't talk to us…?
"In this age of technology this is unacceptable. We should know where everything is, what the condition of the cargo is. There should be active communications coming to us proactively.
"We are not asking for the moon – we are not asking the carriers to create massive control towers with teams creating reams of information, but it would be nice if there was a data repository – information online that we could log-in to and find out the status on our own. I have a lot of shipment planners; I have a big shipping team with a lot of people working on import and export," he said.
In total, Goodyear Dunlop ships about 150,000 teu a year globally, with 30,000-35,000 teu in the EMEA region.
"When things go really pear-shaped it would be nice if there was proactive dialogue and we could solve the problems together. A lot of this can be done because the technology exists today and really isn't very expensive at all," he said.