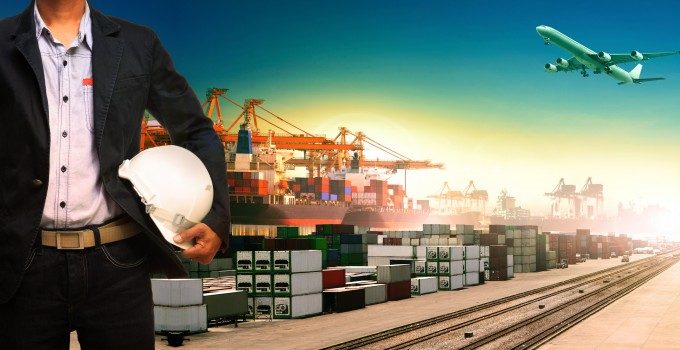 The announcement yesterday that London Gateway has attracted a major shipper to its facility will be used by some to bang the drum about the power of port-centric logistics, notably the ports themselves.
Given that the said shipper is Cycle Link, a Chinese waste paper recycling firm, it will also provide further ammunition to cynics who frequently bemoan the fact – and it is a fact – that "we don't make anything anymore; our biggest export is waste".
As symbol of the state of the British economy it is hard to beat, especially given that the timing of the announcement coincided with news that the economy contracted 0.7% in the latest quarter, and that the country is now in the midst of a double-dip recession and the worst trading conditions in living memory.
The timing of the introduction of a large tranche of new capacity could hardly be more unfortunate, but then it is often said that the best time to invest is at the bottom of the cycle. In its early stages the development was shrouded in a certain amount of obfuscation – it was unclear how it was to be funded, but a DP World spokesman told The Loadstar that it is now entirely self-financed, with £600 million of the company's equity matched by a £600m debt from a group of banks with a 20-year tenor.
The container terminal is also accompanied by plans to construct the largest logistics park in Europe on its doorstep – if the port-centric logistics concept is to have any serious traction, it has to take place here.
The Cycle Link decision at face value is eminently sensible. Given that a large proportion of the UK's waste paper load points are within the M25, it makes a lot of sense to drive the few miles to London Gateway than it does to its current main loading posts of Felixstowe, Southampton and Thamesport. Road miles will be substantially reduced from its haulage operations – it currently exports around 600 boxes "on a good week", according to Cycle Link shipping manager Gary Waters, and aims to hit 1,000 boxes per week by the time London Gateway opens in the fourth quarter of 2013.
"The 25 miles from Barking, say, to London Gateway, is a big difference to the 90 miles to Felixstowe, especially when you consider our volumes," he told The Loadstar.
Let's give it some context: it's time for one of The Loadstar's fail-safe back-of-a-beermat calculations. According to the latest stats from the Confederation of European Paper Industries, 10.3 million tonnes of waste paper products were exported from Europe (not just the UK) in 2011. Assuming a 20-tonne load per container, that equates to an annual trade of around 515,000teu. On a visit to a UK freight forwarder last Autumn, which specialises in shipping waste products, The Loadstar was told 3,000-5,000teu of waste products were shipped out of the UK each week, a figure that includes plastics and scrap metal.
So the volumes aren't insignificant, but they are low paying for carriers, and given the high price of fuel some have calculated that it is better for their bottom line to return empty boxes to Asia than fill them up with waste materials. And this means that London Gateway had better have import volumes secured by the time it opens, because no deepsea containership is going to call at it simply to pick up a few hundred boxes.
Mr Waters also confirmed that there are no plans for Cycle Link to build its own facility at the port; it is simply a case of routing its containers across London Gateway's quays.
There is, of course a deeper, strategic case for having waste shipments going through London Gateway. If the logistics park is to attract a series of high-profile shippers wanting an import base with which to serve London itself and its huge retail sector – one of the fundamental principles of the terminal is that every great city needs a dedicated port – there is going to be an awful lot of waste packaging material produced at the site, almost ready-made for export.
That's the kind of virtuous circle that would excite 21st century supply chain analysts: port-centric inbound logistics + near-sourced waste products = low-carbon port-centric outbound logistics.