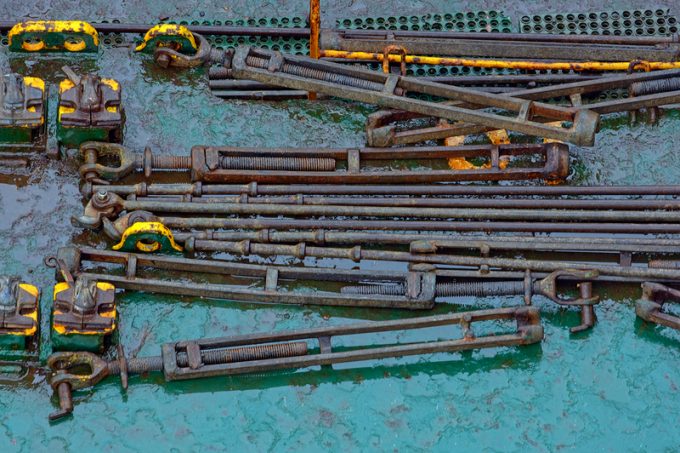 The escalating conflict over the introduction of the "dockers clause" into container lashing operations at European ports got more heated this week.
Dockworker representatives said they were forming "an international team of legal advisors to prepare for action against companies that do not comply with the clause".
The dockers' clause stipulates that lashing operations must be undertaken by International Transport Workers Federation (ITF)-affiliated unions. It originally became part of the International Bargaining Forum (IBF) agreement between an International Maritime Employment Council (IMEC) negotiating group and the ITF in February 2018, and was extended to European and Canadian ports this year.
Previously, lashing operations were largely the preserve of vessel crews and, this week, The Loadstar reported that six European feeder and shortsea operators were challenging the extension of the clause to European ports.
According to The Loadstar's sources, the new clause was "largely being ignored", as most intra-Europe carriers do not own their vessels but charter them from non-operating shipowners.
"Most feedership charter parties have the provision of lashing and securing in their T&Cs, so it might well change when these are renewed, but it would have been difficult to implement the clause mid-contract" one source told The Loadstar.
However, dockworker representatives vowed to force carriers to comply.
"The clause was agreed for the health and safety of seafarers and dockers. Delaying its implementation jeopardises safe working conditions and it constitutes a breach of the agreement" said Terje Samuelsen, European Transport Workers Federation's dockers' section chair.
"The Dockers' Clause is important in two ways – for dockers to do the job safely and to ensure seafarers are no longer obligated to do a job that according to their CBA they're not supposed to be doing. I am surprised that shipowners – who knew this was coming for more than two years – still don't respect it," he added.
Niek Stam, ITF dockers' section second vice chair said: "Trade unions are supporting the new dockers' clause and are ready and willing to defend it. A deal is a deal, and a signature is legally binding. The trade unions of Europe and Canada represented by ITF will keep their end of the promises, companies must keep their side of the bargain as well."