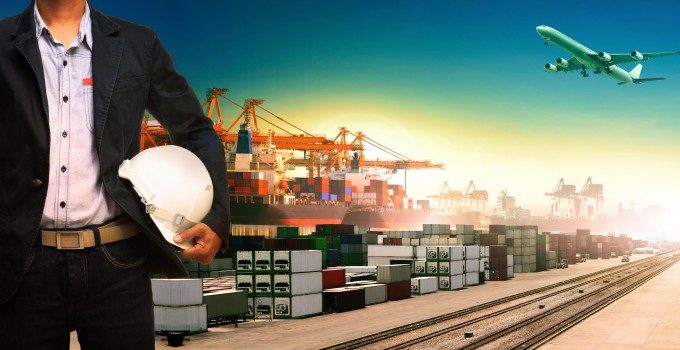 Saturday will mark a new future for troubled air freight trucking company Rutges Cargo, when it will formally become Rutges Cargo Logistics & Warehousing, under new ownership.
The road feeder service provider was officially declared bankrupt by an Amsterdam court on 27 November, following the temporary suspension of a payment on 14 November.
According to reports in the Dutch media, the Wallenborn-owned company, which was kept as a separate entity, has struggled financially, suffering losses for some time, including a €1m loss last year. Lack of air freight volumes saw its turnover nearly halve from some €30m to €16m, while it also faced a high cost structure, with expensive rents at Schiphol and, according to the appointed receiver Paul Schaink, the costs of "high management fees" from Luxembourg parent Wallenborn.
The company has now been taken over by Sino-Dutch entrepreneur Jimmy Yeh, who is expected to retain 48 of the 82 employees, and part of the leased fleet.
During November, Rutges management was reported to have been been in discussions with ABN Amro bank over a potential management buyout, but the company's debts, said to be in the region of €2.6m, made the deal unviable, according to Mr Schaink.
Mr Schaink added that he thought Wallenborn had been considering its exit for some time, and it is believed that the Luxembourg company will soon open its own branch at Rutges' home base at Schiphol. Wallenborn was not available for comment.
Wallenborn acquired Rutges in 2009 from the Wim Bosman Group for an undisclosed sum. One industry observer told The Loadstar: "I am surprised that Wallenborn let a company, with such strong branding, go."
There was said to be a "difference of opinion" between the Dutch management and Wallenborn's board about the future direction of the company.
New owner Mr Yeh revealed to the media that he has plans, which include bolstering Rutges' current contracts with KLM and UPS, as well as looking for new contracts with Asian carriers. He also hopes to renegotiate rents at Schiphol. He told the press: "The current rent is 80 to 100% above that of the surrounding buildings. That is not realistic."
A spokesman for Schiphol, however, denied that was the case. "The rent is in line with market prices."
Other plans for Rutges include expanding customs activities and transporting sea freight containers. In a statement Mr Yeh said: "This relaunch represents a new beginning for Rutges Cargo while preserving the current identity. I believe in the future of this company and will continue to invest in the growth of the business and the optimization of service with the aim of a … balanced operating organization that our current and future customers need."
However, industry insiders expressed doubt that the Rutges model would continue to work without Wallenborn's wider network.
"I think that it will be extremely difficult for Rutges to continue offering LTL and FTL road feeding services to airlines without the back up of a large network. The only way to make money in the RFS industry is by having sufficient economies of scale and volumes to achieve network density. Without the rest of the Wallenborn's network it will be difficult for Rutges to offer European RFS."
All companies involved were remaining tight-lipped about the deal in advance of Monday's new start. Rutges was not able to comment.
Driver wages in western Europe have contributed to challenges for some haulage companies, which are seeking to hire more eastern European drivers. In addition, EU cabotage rules, which allow for just three cabotage operations per week, are also said to have added to problems for RFS providers, in a market already challenged by low demand, less trucking between airports, and modal shift to sea freight. Diversification is becoming increasingly important.
However, not all companies are struggling. Jan de Rijk Logistics, a main competitor of Rutges which earns some 45% of its revenues from the air freight business, has just announced an order for 125 new DAF trucks, and is said to be negotiating several new contracts.
Sebastiaan Scholte, CEO, told The Loadstar: "The crisis forces you to become more efficient. And in some ways growth is all we can do, so that we optimise the network. If you decrease in size, you lose out on a lot more."
His words will no doubt be proven true – or not – by the future of Rutges.